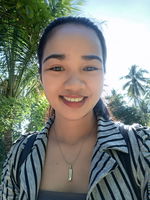 Happy Sunday everyone. How's your day? Did you receive the Holy Eucharist and the holy gospel? If not then here is another food for the soul article for you. Please allow me to share the message of the Lord that could strengthen your soul and could be a good source of reflecting and pondering things in life. Today's gospel is very helpful to anyone who is married here and a source of wisdom as well to the ones who are planning to do so.
Lead image from Unsplash
Mark 10:2-16
Some Pharisees approached him and asked, 'Is it lawful for a man to divorce his wife?' They were putting him to the test. He answered them, 'What did Moses command you?' They replied, 'Moses allowed us to draw up a writ of dismissal in cases of divorce.'
Then Jesus said to them, 'It was because you were so hard hearted that he wrote this commandment for you. But from the beginning of creation he made them male and female. This is why a man leaves his father and mother, and the two become one flesh. They are no longer two, therefore, but one flesh. So then, what God has united, human beings must not divide.'
Back in the house the disciples questioned him again about this, and he said to them, 'Whoever divorces his wife and marries another is guilty of adultery against her. And if a woman divorces her husband and marries another she is guilty of adultery too.'
Today's gospel emphasize the importance of marriage and that it would not be separated by whoever and whatever reasons for whatever God united, no one shall divide. From the beginning God created a man and a woman and they live together, thus making the man separate from his parents and live with his wife. They will live together and become one flesh.
The people try to trick Jesus with some question. Even though they already knew that divorce is unlawful they want to justify their wrong doings with the law of man. Jesus asked them about the law of Moses and what was written on it. But the Lord told them that it was written because the people are so hard headed. Yet, whoever divorces his wife and marry another commits adultery and same goes with the woman.
For you is divorce lawful?
Today many is pushing towards the success of divorce here in my country but they failed to make it a successful law. For the reason that the country is a religious country. Whatever the reason it would be may it be valid for us human but it would still be invalid to the eyes of God. Yes, I would not disagree to the reasons they have for filling divorce. A buttered wife deserve happy life. So as the husband who's wife commit adultery. But if we see the reason behind all those failing marriage there is only one failure and that is...
"Making God as the center of the marriage."
Would you agree?
If not, then here's my point. The failing marriage usually because of the absent of spiritual aspect and away from the lord. We may deny this fact and reason but it is true. The drunkard husband is no Jesus present in his life. A nagger and unappreciative wife has no Jesus in her life, she clearly has ungrateful heart. A husband that loves to hit his wife has no love for her. Claiming that love fades that makes the marriage life fails. Because both of them has no spiritual aspects in between their married life. No seminars, no nothing that would clear there mind and remind them both of how to be a good partner. Nothing that could guide them in the first place.
Marriage was first made by God a union of a man and a woman in the person of Adam and Eve. Thus making God involve in between marriage. The law of God is the foundation of the law of man. Thus, we must learn to know that if a two individuals is united through married they are one in flesh in the eyes of the Lord and no one could separate them. Let's remember as well that whatever that is not built in Lord would not last long thus we must built the relationship especially marriage with Him. Because when tough times came and the human understanding cannot hold all the trials then let the spiritual aspects be our guidance as to what the right thing to do.
Let's just see as an example and see the difference of married couple that is religious and the married couple who is not religious. The married couple who is religious, they come to God when they struggle thus they are strengthen. While a not religious married couple come to friends and alcohol when they struggle because they don't know what to do. The two of them seek the same, enlightenmemt as to what to do. Who comes to the right person and place? The religious couple of course. Who would tend to came back stronger. The religious couple of course.
Why? Because their decision making is not based on our human intellect and what is right and wrong for us but what is right and wrong in the eyes of the Lord. What's the difference? There is the big difference in between and the result.
Married life is not easy it would not always be a bed of roses and fountain of chocolates but there is also raining of nails and storms of anger. It's normal. There's no perfect marriage, that has no fights and no struggles. All had gone through it in order to become stronger. That is why you must have God in the center of it all for you to surpass it and strengthen each one of you.
Married problems cannot be resolve with alcohol, with beatings, with hurtful words and with separation. It could only be solve if both of you humble down and asked for forgiveness. Communication is the key, and when I say communication it's not just merely speaking but listening as well. So that peace and love would be acquire. This could only be present if God is present in the married life.
Divorce may seems lawful in worldy understanding but in God's eyes and law it isn't and never will be.
Thank you so much for reading I appreciate you all so much for being here. God bless you always.
Authors note:

Today's gospel may seemed very difficult for me to ponder because I am not married yet and still in a single status of life but with the wisdom and the understanding that the Lord imparted to me this reflection of mine had made possible. Praise God for this. I know I will also come to that part in life and I am thankful that God allow me to understand as early as now as to the importance of marriage and its union.
As always, I love you. And when I say, believe me I really do.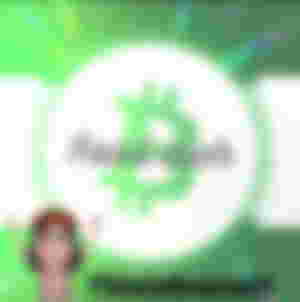 Sponsors of ThisisGrace21