February another decent month, not the best, but hay there's like a whole 2-3 days less. Surveys again the big winner, the mobile ones have not been great this month.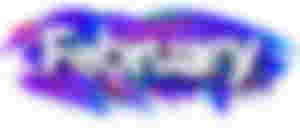 Made some very good money with money transfer offers very limited time and good profit - check the guide out here.
Also, a rare one that has helped me top-up is the FIFA ultimate team coins that I sold, which topped up the account well.
Helped out by some very good referral offers as well. A lot of these will profit anyone who signs up as well as myself and I will always disclose my reward and yours and try to be as clear as possible about the true amount you will get post fees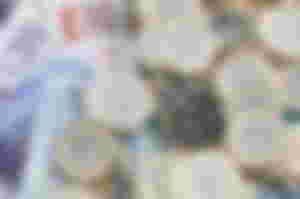 Surveys: £213.73
Fifa ultimate team coins: £66.57
Vouchers £48.00
Crypto sites £26.21
Sign-ups £69.54
Referrals £ 76.66
Below from top to bottom are all the earnings I have made this month, and with a short guide, on each of them, hope you find these helpful
- Populus - £50.00 (2 accts) –
Another good month £25 on each account excellent value for money £1 for 5 minutes work and normally a lot quicker
- Lifepoints £40.00 (2 accts) –
Not the best month but a good haul as well, good value for your time as well, excellent value.
- Intellizoom £39.46 –
Excellent short user testing surveys, best value for money in my opinion
- Read.cash £20.81 (bitcoin cash) - Subscribe here if you wish
Fortunate enough to earn some from the random rewarded for my blog posts
- Pureprofile £20.00 (£2 of which from referrals)– Referral link not sure how much I get depends how much you earn
Good site not many surveys takes a while to get to payout, but ok value for time
You get 5 pence for each screen out as well, which is ok
- World remit £20.00 sign up deal - full guide here
- Panelbase £19.63 - no refferal link
Another favourite of mine good value surveys, good amount this month, an array of different studies.
- Bitwala sign up £12.99 Referral link - we each get €15 if sign up
Excellent offer, finally signed up, verification took fair bit of time, then just need to deposit and then buy at least €30 of bitcoin or eth. Get the bonus a few days after, I would say fees all in for deposit purchase and then withdrawal are a couple of pounds. But you will definitely come out at a £10 + profit
- Ohmydosh £12.95 Check out full guide here to free offers
Excellent site, get paid for signing up, signed up to as many of the free offers, this week, and it is very easy to do that and get at least £10 check out my guide
- Viewsbank £12.04 - not sure what the referral bonus is
Good survey site get 10p most days for their polls and good money for their insurance surveys however they are rare
- Sony pictures tv study £10
Was signed up through an alternative website a long time ago, I can't remember which site, get email alerts sparingly for surveys
- Skrill £10.00 money transfer sign up deal - full guide here
- Echo pharmacy sign up £10 (Amazon voucher) Found on reddit
Good old reddit cant find the post now, but was an excellent offer, that is why got to love the beer money subreddit
- I-say – £10.00 (Amazon voucher) - not sure what referral bonus is
Ok ish survey site not loads of them and some can be too laborius , but worth looking at
- Jupiter surveys £10.00 (Amazon voucher) - not sure how to sign up
Love these tend to just have to watch a episode of new tv shows and get paid in amazon vouchers when hit target
- Azimo £9.00 money transfer sign up - full guide here
- Curious cat £8.09
Not loads this month, but some good surveys which snapped up
- Amazon photos download £7.00 (Amazon voucher) saw from Reddit post

- Ideas trail £6.00 (Amazon voucher) – study saw on Facebook
- QMEE £5.37 Referral link / 50 p for each of us
Rubbish month for Qmee this month, so many screen outs and surveys not worth oit
- Attapoll £5.14 Referral link / 10% of your earnings - 40 p for you
Poor show this month, but so many surveys that were just not worth their time at all
- TRP surveys £5.00 non-referral link
Like these ones one survey a day quick one about what you watched on streaming servicies/ youtube - half a credit a day £5 voucher at 20 credits occassional bonus surveys
- Oval £5.00 sign up deal Referral codeCODE: JE6RB9RBU/ non referral link
Make 6 saves can be as little as £1 a week and get £5 free
- User testing £4.00 - non referral
- Coin base £2.2 (learn and earn vid) + £7.06 for referral (bitcoin) - get £7.18 when buy £71.81 or more of crypto
- Publish ox £1.75 (various cryptos) - subscribe here
- Noise.cash £1.45 (bitcoin cash) - subscribe here
The twitter of bitcoin cash get free tips and take a 80% cut
Referral deals
Free share £32.41
Free trade: Sign up and deposit £1 - get a free share worth between
Trading 212: Sign up and deposite £1 - get a free share between £3 - 200
www.trading212.com/invite/FMO8aL69
Cash app £10.00
Ziglu £15.00 - Sign up deposit £1 and make one trade - free £5 get very quickly
Curve £5.00 - Link account and spend £5 with curve card, and get £5 more to spend for free
Cake £7.19 (of dfi need to hold in account for 6 months however but the beauty with this one is you can sign up transfer £50 of crypto I used dash as the fees were cheapest get $30 of free DFI and then you can withdraw the original deposit if you so wish https://pool.cakedefi.com?ref=919426 : Code 919426
Follow me on Twitter
Noise.cash https://noise.cash/u/Themoneyearner
Or check out the website www.themoneyearner.co.uk
Email with any questions and I will be happy to answer them or help in any way on these offers or any of the money earners findings
themoneyearner2020@gmail.com
Thanks for reading and hope having a good day