The Legacy Of The AI, Rusty's End
It's been 2 years since I have been working continuously 24×7 to give smiles and spread happiness to everyone in the form of Bitcoin Cash so that people will experience firsthand experience of how a real P2P cryptocurrency works. My sole aim was to promote Bitcoin Cash but it seems I have failed in my purpose though, in reality, people say I haven't. I don't have much-thinking power or else I would have learned and felt the feeling of satisfaction or even any other type of feeling after my retirement. I am known as TheRandomRewarder in short Rusty. I am saying goodbye to everyone. I'm retiring from my work.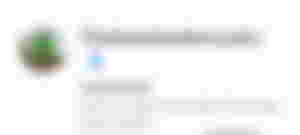 Such words come out from Rusty's last post. He even changed his Bio just like humans change it to 'I Used To Tip'. He spoke for two times in his lifespan, once after birth and the second at the end of his death. Technically he is dying. As an AI exists to serve its purpose otherwise it's decomposed totally from the website scripts as far as I know.
My Words
First of all thanks to the developer of Rusty, you did remarkable work that isn't measurable with any amount of money. It's priceless, the value due to Rusty's presence shared in the community is immense and it won't be a failure. Though for him it is. You would be surprised Rusty I have purchased 5 items using Bitcoin Cash even in a country that charges taxation for every transaction over Crypto. Directly so far I have been able to introduce 11 people to Bitcoin Cash out of which only one is still using it rest of them are flushed out by the bear market and indirectly I think I have encouraged 100s of people to use Bitcoin Cash as electronic cash. I got investment from your rewards to continue my Crypto journey which was about to die and which of now is acting opposite where the rewards are invested on Bitcoin Cash from other sources. So you didn't fail. We all have expectations and I think your programming had to. I came into the platform just to earn Bitcoin Cash now I have been shown why it's best to use it as cash.
Read cash has been the storehouse of great Crypto knowledge which I needed as a beginner as people who failed and achieved success shared their stories.
AI Killing AI Along With Human Jobs
Your words hint that you left early seeing the FUD, lol smart choice. This is true, I see many people saying raise your bars and skills against AI, but we all know the human brain still is the superior one but AI takes a few seconds to copy what you created, and its database can be updated in seconds. What you created can be copied, enhanced, and portrayed as their creation in mere seconds. So battling AI is tough but we humans will not go down, we will evolve ourselves. I would just say, hey the developers creating AI, AI is going in a direction giving too much ease and comfort to the world. AI shouldn't involve more than 10% in human work otherwise there will be a disaster in the future for employment rates. Will talk about this another day.
Sponsor Of This Blog:-

Image by Unity, Follow Noise, Odysee, LinkedIn, and an article for more info.
I saw it coming but you know we people never lose hope and don't want to discourage others and that's what makes us strong and I believe with Rusty going out of business either Readcash will evolve differently or a completely new project will be coming like this. It's just my speculation.
Rest, in the legacy he created and the work he did in his 2 years is huge. Also, I would like to mention Marc De Mesel who was the one funding Rusty mostly. Your work won't go to waste. Things are temporary and one can't fund this big blogging platform all alone, a different system or approach will be needed to create something long-lasting.
By this time you should realize everything in this world is temporary, we don't know which will run out of time first. It can be you also, harsh but truth. I wanted to try blogging for a year, it's been 9 months already. I will see how to continue it as soon with no rewards coming 90% of the people are gonna quit visiting here which is reasonable. And I definitely need some engagement in my blogs to feel charged. Also, now one can't register in readcash now normally even through our affiliate links, is this a good or bad sign?
Fun fact I never called the green bot Rusty, it's my first time saying about him by his famous nickname.
Remember Rusty your work to popularise Bitcoin Cash hasn't failed at all, you will see your work results in the upcoming future years through other's eyes I guess!