Is Crypto Mining Through Crypto Tab Lite Worth Your Time
Back when the cryptocurrencies weren't that well known by the people there were still mining apps for digital coins, I still remember I installed a lot of them only to realize that the withdrawal limit will take more than a year and there was no possibility that I will get it. But when Cryptocurrencies came, the mining apps again became a hot trend in the market but most of them were fake with high withdrawal limits, or as soon as you reach your withdrawal amount, the earnings get slower than a snail.
Still, there are some Crypto mining apps in the market but I was to introduced to a BTC Bitcoin mining app through someone's post on the noisecash platform. He was getting a handsome amount of money from it but was using a paid plan which was giving him the maximum hash rate. Hashrate is defined as the mining or farming speed the more the number per second, the faster you can mine. The most interesting thing about this application was that it supports cloud-based mining and it won't require high configurations of devices and I can even run it on mobile. So it got me intrigued and I decided to use the lite and free versions of it. The application name is Crypto Tab Lite Browser which some of you may be familiar with!
What's The Catch?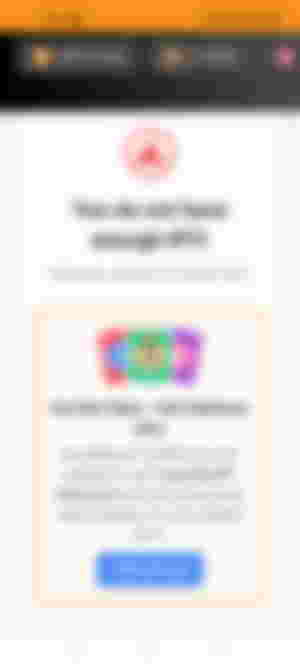 The catch was the withdrawal amount which was 0.00001 BTC which is 0.20$ based on its current price. So I installed the Crypto Tab Lite App to see what's the hype, In the lite version you needed two apps to work one CT VPN app and the Lite tab app, it features 200-300 H/s in lite with a free plan but when I joined there was a discount in their plan giving 1000 H/s for free. I think it's still active.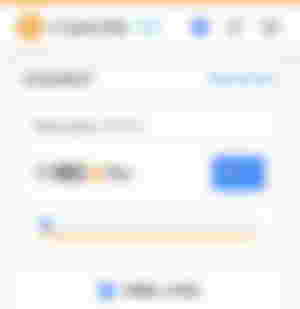 I connected and sat back to see how much it BTC it can mine with that speed. Later, I realized I have to check in there every 2 hours as it automatically gets disconnected after that. Once the mining is started it doesn't stop even if you stop the VPN and clear the app which I found a great feature in cloud mining just don't force stop the application.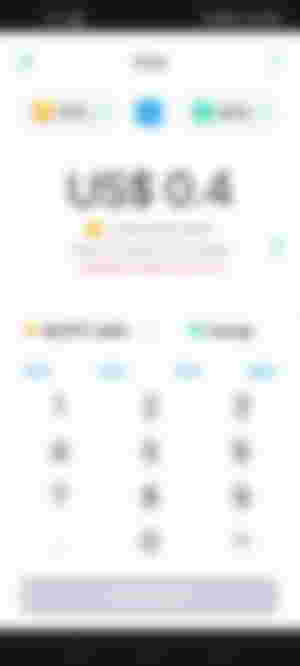 I realized the earning is very slow and after 45 days this is the amount of Bitcoin, I was able to mine. I tried to swap it into Bitcoin Cash and other Crypto but the fees were the barrier.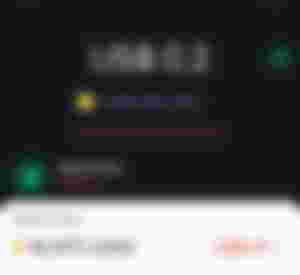 I tried sending it to Binance and realized here two, I have to pay a good amount of fees which is far greater than the amount which I want to send.
What Did I Learn
Bitcoin is not P2P friendly at all, unlike Bitcoin Cash where you can literally send 0.01$ of BCH to anyone.

Free Crypto Mining isn't that profitable and it will take more than 10 years to get even 10$ of Crypto from it.

Probably a low value coin mining can turn out profitable in the long run.
Sponsor Of This Article:-

That guy from whom I got intrigued was earning well from this as he has taken a plan giving him a hash rate greater than 25000 due to which his earnings were so much. I asked about the days and plans how much it took him to reach the 70$ amount and how much he invested? But didn't get the reply so I avoided using the paid feature but I may try it once just to see if it's worth it or not when I have extra money, lol.
Who doesn't want free Crypto, lol?
Any of you who have used this feel free to share your experience.
I tried it on my potato laptop with an I3 chipset and the fan was rotating at full speed and the battery was draining fast so I only used it on my smartphone and only one device.
Overall a legit app, but wouldn't recommend the free service.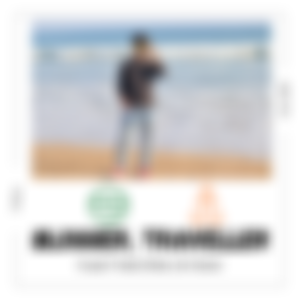 Author Links:-