Seven facts about me ! Do you know me?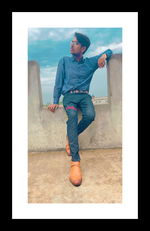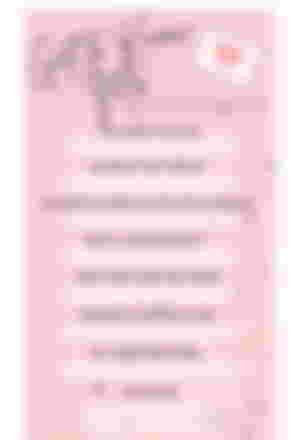 I found most of the post on read cash relevant to my recent post so I decided that I will post similar so I am writing this type of post for the first time.
Obviously, my most happy place would be my home because when I cam back to home after spending time at hostel. I feel comfort it is all due to my members of family who take care of me all the time and they tried to fulfill my wishes. But if I talk about places to visit where I feel most happy is "Lahore" because in Pakistan Lahore is a city where you can find out different things which appeals your mind and where you feel like all home. The culture and vibes of Lahore one can not find anywhere else that is the reason that " Lahore is Lahore".
I have spent more than year in Lahore when I was preparing for my exams. I still miss those days because in those I visited Lahore and found so many unique places there with which I fell in love and now I again wanna go back there. I will visit there again in this summer break and will let you know and provide all basic information. Even the most interesting thing is admission in university Although now I am studying in Quaid-e-Azam University Islamabad but I was desiring to take admission Lahore.
Maybe some of the users don't know but is the meaning of phrase so first of all I want to play by the meaning of this phrase is something which makes you angry. The judgement of different people makes me angry. I feel very bad when other people who are just sitting and doing nothing they pass comment on other people who are active and were doing something creative.
From long hectic routine there is a only one day which is Sunday for relax period. I get no time in the whole week to watch any movie or any series so on Sunday i got spare time in which I could watch movie and I can spend my time effectively that is the most favorite thing to do on Sunday.
Parents are everything fore I can not close my eyes even to imagine my life without my parents they are my breath I am living with the blessings of my God and with my parents. They have done so many things to fulfill my dres now it's my time to fullfil their dreams.
Baaghi drama) in which there was female lead actress "Saba qamar" who is also my favourite actress . Her drama was so good that I could explain the acting of Saba through my words she played the role of late Qandeel Baloch and the show was acting a biography on life of Qandeel Baloch. The show become my favorite and this was the one which fill my eyes with tears
When I was kid, I got fear from even little things like from any insects but the biggest fear was darkness. I were reluctant to go outside of my house during night time, I prefer to sit at home in gathering instead of going out. Even now I am 19 but at this age I also got fear from darkness it is only at 2 days back story when I was sitting in my room and light has gone so I just got up suddenly and I went to the room of my friends because I get fear.
Biryani- is my comfort food. Anytime you offer me to eat biryani I would say " yes" because that is my favourite food dish. When I went to hostel I missed the biryani of my mother's hand so much. When I came back to home in vacations I wished to eat biryani and my mother made that. Beside biryani I am very fond of eating beans and dry fruits even in breakfast I preferred to eat fruits because those are more nutritions while some people say that how you can eat so much for fruits at a single time I could not justify but it is me and I can eat because those are my favourite.
Now I have narrated all the seven facts about me and you got to know maybe something about my life and my preferences so now you have to tell me about your 7 facts are maybe you can mention two or three in the comment section I am waiting for your turn.
Thanks to my sponsors.