Changes due to read cash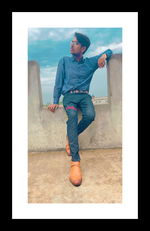 On daily basis , read cash is getting loaded with new flowers means new users are entering read cash and it is due to the old users who are working here on read cash they are inviting their relatives and their friends. They tell them the whole procedure to work on read cash .
Being a new be on read cash it really becomes difficult to understand what is the necessary things which we have to do on read cash. When I enter read cash I just know that read cash is meant to be for writing long articles but I was not aware about what are the articles. Thank god that YouTube is here and there we can get help from YouTube there are so many informative videos which are uploaded by original creators on YouTube which help me a lot in learning about blogging and those videos improved me so much .
Being a beginner, not only on read cash but on every platform looks difficult but when a person get habitual of the system he feel it like his hobby and he enjoyed while working on the platform. I think everyone who is working on read cash is feeling blessed and working with their heart because in return read cash is giving us so many advantages.
Read cash is like an umbrella under which we users are working and doing our best to build the reputation of read cash at higher stage. I know , while working here and posting on daily basis is really challenging for so many users and there are so many ups and downs in this journey like there are bad days on which you do not want to write then it is upto you wether you wanna write or not. It is totally upto you.
Read cash demands struggle from his users. Because for posting an article on read cash a user really need to gather knowledge about the topic on which he is going to write. He has to find the appropriate images which he has to add in the content and the most important thing that content should be hundred percent real there should no copy paste material even if you have googled your topic you can not go with the same wording you should add some creativity.
Read cash brings so many changes in us and even we are unaware of these changes. One main thing that read cash helps us to think in a different way and due to read cash we are able to have creative thinking and we can analyse a thing in different perspectives. When we go through the content of different users we got to know about their ideas and at the end in comment section we narrate our idea about the topic. This exchange of ideas bring a new rationality in users.
The journey of every user on read cash is different even some of the user may have gave up during writing up articles and sum of the users have carried on their struggle and then never ended their journey. The right thing , that we should never give up and we should keep on doing hard work because one day we will receive pay back and we should wait for it. I know personally some users who have just made accounts and after seeing the requirements of the platform that you should post articles they left. I know that they were thinking that the work is nothing they just want they receive money just by sitting on the chair and in the whole world there is no such work for which you do not have to do struggle everything in this worlds demands passion and struggle for it only then you can taste the fruit.
I know for many users it is very hard to stay active on daily basis and posting a article each day sometimes it really look like a mess and that day I prefer to take rest it is good that we are taking break into our work we should take break in work because when after break we return we bring a energy and we have new thoughts about writing. So have a chill .
Thanks pals 💗