What I ordered vs what I got: fashion fails
Shopping from online has made things easier for us. No matter how busy you are, you can spare that little time to pick your phone and order virtually anything you want to buy. Easy life, right? But imagine putting your all into preparing for an important event. You order your dream cloth for the event online, only for it to arrive and you end up in tears. Trust me when I say that you will feel like murdering the online vendor but there is nothing you can do about it.
So online shopping comes with it's disadvantages. It is hard to find a trusted vendor for your online shoppings. If you are not lucky enough, the vendor might disappear with your hard earned money or even deliver something that is extremely out of your expectations.
Today, I would like to talk about some what I ordered vs what I got fashion fails that has got the victims in premium tears. Laugh along with me. These are a list of some fashion fails I downloaded from Google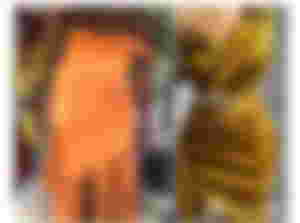 This lady obviously ordered the beautiful looking gown on the right, but just look at what was delivered to her😂😂. One would think that she is tying a wrapper over her chest or something. The only thing to write home about the dress is he woven hand.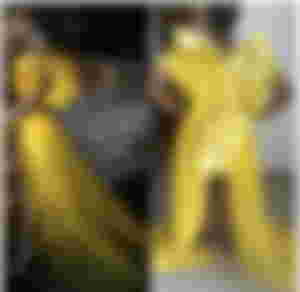 I can't help but imagine the kind of big event this yellow dress was ordered for. The only thing that seems to connect this two dresses is just colour. The vendor sure deserves some spanking because WTF. I can't even comment on the dress.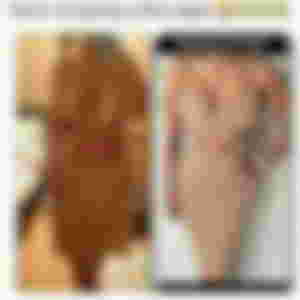 I don't even know who to blame for this. Maybe the customer for not specifying the clothes size, or the vendor for just selling out the size she had. My advice to the customer; give the dress out.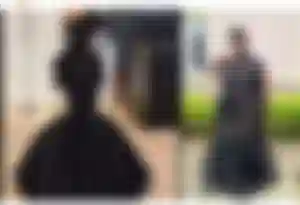 I feel that most people who order clothes online refuse to consider that not everything is meant for them. Though the black dresses are not thesame, but I can't help but imagine how the black gown would have fitted.
People have different body sizes and what fits me might not fit you. Various clothes are made for various body sizes and shapes. That's why it is important to consider your shape and the shape for which the cloth you are ordering is meant for. If the shape is not right, then don't order it. You might end up in regretsif you do.
Also, shop from a trusted vendor to avoid telling stories that touch the heart. All people can do is look at the picture you posted online from what you've ordered fails and laugh their guts out
Thanks for reading 💖
All images from Google