My February 2022 Journey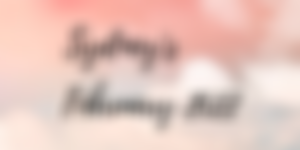 I want to look back on my progress inside that month. February is definitely my month because it's my birth month and I have told myself for so many times that I won't screw this. We are still in the dip and BCH doesn't even go back to $400. We keep seeing it swinging from $200-$300 and anytime you will be surprised. Just like what the experts said, we should ride the volatility and accumulate while it's low. That's correct because once all cryptos will go higher, we will struggle to buy a good amount.
I have made a goal in my mind that at the end of every month, I will be doing a highlight and that is to showcase the unforgettable things. If you are here to read how my February went so far then I want to thank you for being a diligent reader. I want to make things straight forward at the same point easy to understand. I won't make my article very long like writing a diary.
I have made a contest in my birthday

I feel so generous doing this but my purpose of it is to share the blessing I have acquired. I want everyone to be happy and I want to boost their self esteem as well. I can't believe I am so brave to do this because I am a very private type of person. The rewards and prizes are whole heartily given after the contest. This is to thank everyone who exerted effort and I won't ever forget that.
I didn't expect that a lot will joined and I was feeling shy because they greeted me sincerely. The feeling is overhelping and I honestly want to experience mañanita or when people will serenade you in your birthday at dawn.
I have bought a signed album after Avril Lavigne release her new music
I am a very big fan of Avril Lavigne and I have struggled to get her signed album because it's limited. I am so eager to get it because for me having her autograph also feels like I have meet her in real life. I have prayed for it and thankfully I got the chance. I am waiting for it to arrive on my way and Avril did really made a new music for my birthday. It is so awesome.
I am happy that I didn't grab the very expensive ones that scalpers are selling for profits. I was closer to deal with it but thankfully I think twice. I bought an album with cassette in a good amount and I'm very happy that I inquire to the facebook page. It's my birthday gift for myself.
My academic life challenges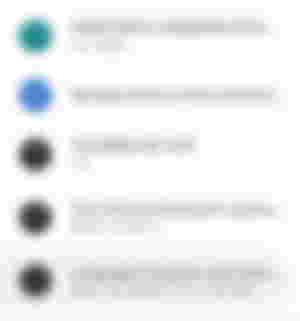 Our college classes officially started in February and I am trying to be productive at all times. I always lists the to do tasks and waste no free time. However being too productive has an opposite effect and it made me procrastinating on the other day.
I am struggling to speak in the online classes because I feel uncomfortable of my voice and I don't know why. I'm hoping in the real face to face class set-up I am not like this. I always aim to balance my time and sleep early at 9 pm as possible. I don't like staying too much and I always use my free time to finish the tasks early. This are quite effective for students who still want to have a good sleep.
These are the things that I can share and highlight about my February 2022. I like going back to the things I have struggled and accomplished because those served as an inspiration for me. There's so many ways to enjoy life and sometimes I feel the urge to give up when things are working the way I want them to be. I do not dream for a perfect month every year because life is not perfect. There are reasons why we fall, we make mistakes and so on. I will always keep in mind that we only live once but if we seize it then once is enough. February is beautifully and memorable with so many things to learn about and life must go on.
March 3, 2022