Listening to Taylor Swift's Album "Midnights"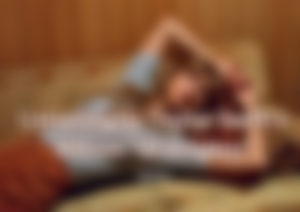 I've been a fan of Taylor Swift since sophomore years in high school. She is a very influential woman since the start until now. Her fans across the world are countless and her music are always a worldwide trend. I have so many downloaded photos of Taylor Swift in my keypad phone and I have a lot of her songs transferred through Bluetooth because I remember myself being a big fan of her before.
I guess everyone across the world knows Taylor Swift and only 3% of the billion population doesn't know her. The album that really made me hook to Taylor Swift is her album from 2006 where she released the songs Teardrops On My Guitar, You Belong With Me, Love Story. I started to admire and love her after hearing her Fearless and Speak Now album. Those are the albums that made me know Taylor so much.
The "Midnights" is the 2022 new album of Taylor Swift. I am honestly unaware about it not until I heard that Taylor Swift released a new album. I immediately listen to them one by one and I am really impressed. Taylor Swift is always poetic and her way of song writing is like telling a story that no one knows about.
I will write about the top three songs that I really love from Taylor Swift's album "Midnights." These songs are the current songs I am listening recently and they somehow give me the motivation and strength to face my day to day life.
Snow On The Beach Taylor Swift (feat. Lana Del Rey)
Some people doesn't like this song just because Lana Del Rey was part of it. Upon listening to the song, I cannot hear the voice of Lana until the song ended. I only knew about her part when I read a comment that she is only a back-up voice. If you would ask me how I feel about the song, I really love it and it's filled with real emotions. Despite people hating that Lana was in this song, I love the combination of their voices. In fact, this song feels like a sincere apology to the unforgiving ones. It's really poetic.
Labyrinth by Taylor Swift
This is the first song that I played from Taylor Swift's new album. I feel goose bumps upon listening to it. Taylor's voice in this song is so angelic. It feels like I'm listening to an angel singing in the middle of paradise. I really love this piece, it's effortlessly beautiful and heart captivating. I call it one of her masterpiece and this is the kind of song that gives me soothing vibes in this restless world.
Anti-Hero by Taylor Swift
This is my most favorite song from Taylor's album "Midnights." I even feel that this song is made for me. It talks about being dependent on your own and I was always the kind of girl trying hard to stand dependent. It talks about growing old and not learning enough, I was scared I would grow old losing the sense of life. This is the reason why this song is relatable to me because it talks about yourself in this world and I am always trying hard to become the best version of myself.
I also love the other songs of Taylor in this album but these top three songs are the ones I cannot stop playing in my playlists. For me, this album is an antidote in the midnights when you're feeling like the whole world is in your shoulder. This is an amazing album of the year.
One of the reasons why I admire Taylor Swift so much is because of her writing style. She is a poetic singer that matches every words for every sentence. She is the singer who can rhyme her song with meanings between the lines. Most of the musicians nowadays are writing trashy lyrics but I have never seen this happen to Taylor. This really made me think she is iconic and this made her more popular because of her distinctive writing.
October 25, 2022

Like. Comment. Subscribe!