May Time Make Us Better Over Bitter Things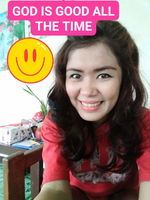 This article is inspired by @Glez blog regarding her family and how she became stronger inspite of trials. A Message To My Little Self.
When I read that blog it's as if I travelled back time & also went back to my childhood memories and it was a blessing in disguise. Remembering the good times with our childhood friends & families is quite emotional because the timelines between our past and future depends on what we are doing today & who we became after years of being with them, of being with life experiences that sometimes we already need to forget and filter only what we need to bring into the new life we are creating that we will rewrite and founded in love and abundance of heavens' grace.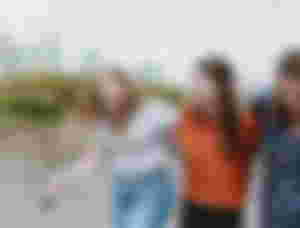 There are people in our lives that we lost already, our grandparents, some of our childhood friends or neighbors, some parents and more.

Though they have left us on earth, their spirits are for sure in the loving hands of our Father above and spending our lifetime here with new people or children may make us better and not bitter and inspired us to uplift other people's misery based on our past memories.

May our years of experiences teach us to plant good seeds in other people's lives especially the children of next generation.
We don't know what the future holds and knowing WHO holds it makes us more secured and trusting - a famous life qoute rephrase. The Lord knows it better than we do, remove over doubting and anxiety.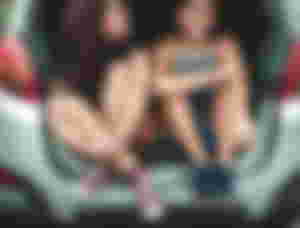 Sometimes bond or attachment is toxic when we don't allow ourselves or others to grow anymore, where in reality, heavens got them covered as well just like us and it has better plan and experiences ready for us. Celebrate each other purposes and fate in the true light.
Detaching from our natural family tree is quite emotional if we don't prime our hearts and minds yet but we can pass it and have the breakthrough we need because we can do all things through Christ who strengthens us. Stopping the curses of that natural family tree if we decided too, starts in us and it will shaken every principalities, powers and spiritual forces for the next gen because of our faith in Christ.
May the good memories of our past and wounded family bloodline is what we bring into the new life we build as new creations. May time & years make us wiser over our past foolishness. May the bitterness and errors of our forefather's not be our destiny and may those experiences make us a better creator of our realities from good things.
Remember good memories, learn from the bad and keep moving forward. We have the power to plant good things again and never let our mistakes and old re-programming and wounded DNA ruin the future God dearly holds and is willing to give us. Wake up in your true identity.
Here's cheering on our life experiences, good memories and inspiration,
Thank you super readers & sponsors. Subscribe, like if you will. Free Images from Unsplash.
Sponsors of SuperJulalaine