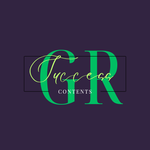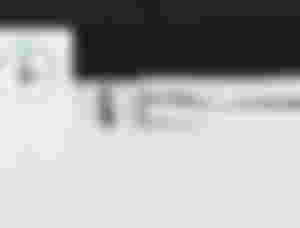 You did not ask me where I have gone to since yesterday, it has been more than 24 hours now that I went away. I will be honest with you, I was not sick, and you do not need to be sorry for me. I only went away to solve some issue outside my country. Not only that, but I went on a research journey with one of my favorite men here on this platform.
Do you want to know what my research journey is all about? I hope that you are about that. Furthermore, I went over to Equatorial Guinea with my dear analyst @Olasquare. He did not inform you the secret behind his last journey and for over the past twenty-four hours, we have been celebrating about the reason we went out of the country together.
These are my sponsors that always tells me that you deserved it. I know what that means. Check them out dear reader
Obviously, people with the same dream and aim are the ones that are supposed to be friends. That is why the two of us could get along with each other so easily. Don't mind this paragraph because it is just my personal thought about friendships.
We went to visit the president of Equatorial Guinea, Obiang Teodoro. We just went to say hello to him. He has spent most of his life being the president of his nation. He has spent forty-two years as the president, and that is more than half of his age (seventy-nine) years of age. I believe that he would have found a position for @Olasquare if he had waited until today before leaving. He just left because he said he has missed all the read. Cash users and that is the reason he left.
After all, we have completed all our assignments and yada yada. I don't have to worry about the fare for my trip because he has also given me some token already. What are you expecting of him? He is just like a brother to me, but her we are friends. Such is life. That is all about my journey yesterday. I know that you have all missed me a lot. Thanks a lot.
My dear reader, I have a necessary work to do today and the work is all about convincing a friend of mine. I have just received some good news from her that she found a bare land on which she could start some business. What I mean by a bare land is a new area, forest before but has now been cleared for use. The government just started to develop the area and presently, she needed support from me. She called me earlier this morning and in formed me,, but I was not happy about the idea of starting a business in a newly developed area. What I could only do for her is to give her a piece of advice. Security issue might rise some day.
What she wanted me to do is to raise some fund and for that reason, she sent her bank account details immediately after she broke the new… Not really good news for me,though.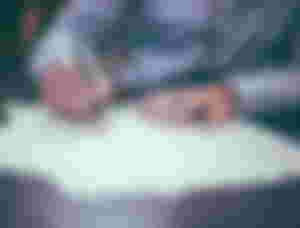 It is not a bad decision though, but I am being concerned about the security issue. What if there is a delay before the government deploy policemen to the area? What if she has to face robbery and riot. Though, these are only my though because I feel it would be better not to spoil her joyful moment whilst she broke the news to me.
She might get it wrong, she might be guessing that I don't want her to start a business after relocating to a new area. I have been absent for a while and I hope that you are a bit concerned about that. I am back now.
Likewise, I will try to read as much as possible post before going to sleep. It's already 23:00GMT+1 over here. The journey to Equatorial Guineais a cooked story, I could not do all that within 24- hours. Thank you for reading.
This is all I could write at the moment, I have gotten a filled mind. Maybe I could wake up with sometime better tomorrow.
All images from unsplash.com
Selah.