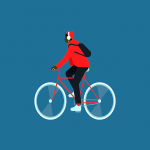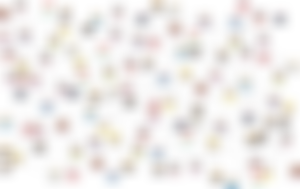 This week has made me very active and productive when it comes to sharing my written works here. Unlike the past weeks, which has been very hectic, I enjoyed so much the time I have spent while reading articles of yours and while also learning at the same time.
Four days ago, I have shared to you a news about Juan Community. If you have no Idea with it, do not worry because I will still discuss it here. But if you are one of the five persons who have read it, that would be great.
By the way, this week will be the last week of our sem break. But this does not mean that I am no longer updating this event. In this article, I will be announcing some revisions since I really wanted to push through this event. And for it to become a success, your help would be a great contribution.
Juan Community has weekly events, and this includes Juander Event and Q and A Event. If you do not know what these events mean, I made it sure to include them here.
Juander Event is a weekly event here in this community where you could have the chance to be a beneficiary for an sponsorship program. Mainly, it is not me who will choose you. Others will gonna nominate you for it. Since it just start out, we will have one beneficiary for this week. And the nomination starts now. Know more details about it below.

Q and A Event is simpler than Juander Event. A question will be given and you just have to answer. Five answers will be selected and these answers will receive a bonus.
For this week, this is the TOPIC for Juander Event: Saving Goals for the Week
If you cannot meet the deadline which is tomorrow, you may still join if you have ever published something about your saving goals. You may submit it in the community for me to locate them easier, or provide a link below whichever is more comfortable for you. If you have read an article from someone who also talks about this topic, you may mention them to nominate them for this week. This week will going to have 1 beneficiary which will have the rewards that will be mentioned later.
Note that the topic of the week will change weekly. The next topic will be announced on Monday through a new article, and you have the whole weekdays to compose an article about that. As much as possible, the articles must be written in English so that it will be easier to understand them.
Also, I want you to know that you can suggest some topics you want to write about by writing them in the comment section below. This thing may help the community to go active and also, it will be easier for you since you will write about something you like or something you have knowledge about. If you have any thoughts about it, please let me know about it.
As a way of showing my gratefulness to you for being a part of this community, some rewards will be of course given. These rewards may not be that high, but I hope this will encourage you more to bring out the best in you and help you make the passion within you raging. Just continue doing the thing which you believe in and always aim for the best.
The Best Article, which will be determined by number of votes, will be sponsored. The article will also received a reasonable amount of tips depending on the quality of it. I will Also subscribe to them, and I will upvote up to five articles of the chosen user.

For the Q and A Event, the top five best answers will get tips.

For those who have voted the Best Article each week will also receive bonus.

For those who have joined Juander Event but did not make it on top, a considerable amount of bonus will still be given.
Should you have any clarifications or thoughts about these things mentioned above, feel free to write them in the comment section below. I will reach up to you as soon as I read them. Thank you for reading!