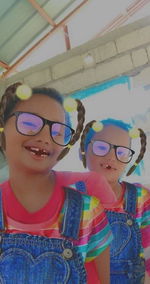 Are you having a secret income or investment?
Why do we need to keep it a secret?
As for me as an Overseas Filipino worker (OFW) it needs a proper way of handling the money I must have the know-how to budget for it so that all the sacrifices for leaving my family would be worth it.
As a Filipino mindset if they know that one of their family members prevailed working abroad all they think is that they have a lot of money in their wallet, sometimes they are the ones calculated the salary they know already how much my monthly salary is, it's too much happen like this not only me but mostly all who worked in abroad experience like this.
In my experience, I always tell myself that I only finish 2 years in the contract 2years I want at that time, but then again, after I end up repeating another 2years and so on it happens because of a lack of knowledge on how the proper handling of the situation wherein your family members thinking that all the responsibility will be shouldered to those who worked in abroad.
So for me to not end up going home with an empty-handed or empty wallet I must have thought for having an extra income, having the knowledge of how to make another source of money in fact before I encountered too many scammers online but then those serve as a lesson that I've learned.
Given the fact that I earned monthly of my job but im not considering it as my own money as I've said before im doing this so that I can have my own house so for now all, my salary was spent on the house that until now still ongoing the production although not too much big it cost a lot of money.
When I found noise. cash I considered it as an answered prayer because by the time that I earned in the platform I can feel that at last, I can call it as my own money that no one knows where I get it, months pass and I can say that noise. cash platform helps me a lot at first I tried to not spend it but there are instances that we can't avoid happening that we need to sacrifice those things that we kept.
Having extra earnings will lessen our anxiety so that by the time that we need it no need for us to worry about where we find or where we borrow some money because we have it on our own.
Heretofore, this platform read. cash was my newly found family aside from noise. cash and I kept as my secret income, although I have a little bit of regret why im not decided before to join in here knowing that I've already known this even before, im looking forward to rusty one of this day he will visit me again, and im not closing my door in terms of investment that somehow, someday I found it because I believe that if we are willing to learn something new we find ways no matter what.
Flexing my ever dearest sponsors you can visit their writing too if you have some extra time.
Thank you, everyone, for always supporting me even sometimes I have doubts about my capability in this platform but you guys keep me motivated.
To all readers, upvoters, who leave comments, likes, may God bless you all.
Lead image: Unsplash
Date published; November 18, 2021