AUDIUS
AUDIUS is doing great and is undoubtedly the "Killer" blockchain music streaming platform of the moment! With more than one million users per month, AUDIUS has made the right choice of scale with Solana. This will solve any future overload problems as the platform grows, but will also reduce transaction costs on the blockchain. $AUDIO is a governance token, so decisions will be made by the community. The philosophy of the platform is entirely community oriented.
I can't recommend you enough to create your artist or music lover profile now! AUDIUS is fully operational. And both will earn $AUDIO.
$AUDIO is at $0.20! Right now!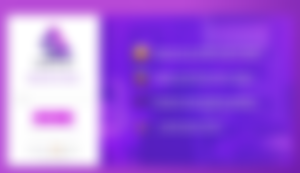 ROCKI
Two months ago, I announced the birth of the new music streaming platform on the blockchain called ROCKI, born from the still hot ashes of CHOON. The platform was noticed in the month of December 2020 by auctioning an NFT token by the Dance producer Guy J which created the record of the first ever music NFT token for 40 ETH. The Choon artists can login again and get their old profile, their music, their playlists, and even upload new creations. ROCKI is now also open to new artists, but these will have to wait for the official public launch to publish music. Which should not be long now. They were working on a redesign of the platform with the help of the community.
ROCKI token called ROCK have been launched on December 24, 2020. Well, at the moment he's doing good at $0.06. Let's wait for the official launch!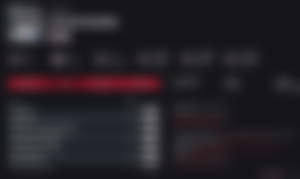 EMANATE
What's about Emanate? Not much. The platform, despite many announcements, has hardly changed in a year. Still the same basic interface without any functionality. I think you really have to be a fan to stay more than 10 minutes on the site, since you can't create a playlist, search, or anything else. The only option available is to bookmark the songs you like. To put it simply, I think they simply don't have any developers worthy of the name. It's a pity because the CEO has had good ideas since the project started. Unfortunately the project is not moving forward. In addition, the site is buggy because I have the 5000 EMTs needed to stack them and thus benefit from a fully functional profile, including the possibility of withdrawing my royalties, but no, it doesn't work, no matter how hard I try, it's impossible for me to stack my EMT tokens. I asked for help.
If Emanate takes off it's a miracle. Ok, it's an Alpha! A more than one year one.. Wait & see. I'm to pull off all my music.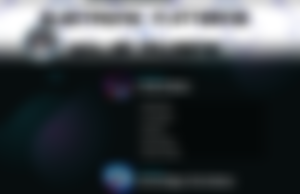 MUSICOIN
Concerning Musicoin, and as I previously announced here too, the SWAP has been done. Not without difficulty, by the way, and in total disorganization. Unfortunately, due to a lack of communication, only a small handful of users were able to benefit from the conversion to the new $MUSIC ERC-20 token. Maybe fifty out of more than 8000 artists and other believers. A second SWAP is scheduled but when the platform will be migrate on SKALE. Rendez-vous in February 2021 for more news about this migration. The website is back online, but I can't even play music. (?!). The now Community Team driven have faith, but it will take time. I have more than 320 000 Musicoin token, not swaped, stucked.
The Musicoin Team is looking for devs! Join the Telegram group to plug with them.

Some more to explore..
Here are two other platforms that I have registered on, but have not yet explored or used: AUROVINE and VIBRAVID. They will be the subject of a future article. Keep in touch!
You will have understood that I do not make articles to brush them in the direction of the hair, (to pass ointment), I give my opinion based on my feeling and my experience.
My last Album: "In Slow Motion" (October 2019).
See you soon.. Space Rockers! :0)