What's Your December Financial Goals?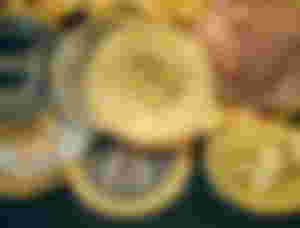 December just begin and many of us preparing for setting or fixing their financial goals. Honestly I'm aimless now because recently I've lost an earning source which helped me bearing my expenses. I'm confused now and want to try something new earning source that help me holding crypto coins for a big pump. Sometimes feel like I should plan for a vacation and work as much I can do. Nothing can't decide so right now I'm almost aimless about personal finance but this bad time is temporary and I know that very well.
Being self motivated is a great blessing that I have already and I believe in my guts. Our personal finance can be fixed by having proper plans and it can takes time for many as I'm taking time for it. Alternative earning source is really very important because when bad luck will knock our door, we never know. So we should be prepare for all kind of situation. December is a month of having vacation for many people and now count me one of them.
After thinking a lot I realized that I was pressuring myself to make more money for future security when future is not guaranteed. We often spoil our present by over thinking about future but the future is unpredictable. I can understand that we should be prepare for future finance by saving money from our earning and lots of stress to make money can't help us make it but surely waste time of our life and we lost the meaning of life.
Let's talk about my December goals but those are not completely financial. My plan is trying NFT platform to earn crypto in this December if possible. Those are passive income source and can't bring enough money that can cover my monthly expenses but the vacation time could be useful by uploading more work for future earning. Honestly I plan a lot but it doesn't help me reaching any specific goal on time. But trying should be appreciated. We can be fit financially anytime in life, if we care about our wellness today.
Crypto currencies are indeed helpful bringing financial freedom but investing wisely is important. Do you have any December investment plan. Sometimes we can get some inspiration from other's goal so I asked in the title of this blog that what's your December financial goals that you can share in the comment section of this post. Invest on some other business may found risky so we can invest our crypto coins specially when the price is not so high and affordable for investment. I've already invested on some multiple coins, hope the step will be fruitful for me.
After investing on coins it showing good performance so far but still I prefer waiting for bull market or big pump of coins I've invested. My first choice is ETH and then BTC and this was other coins. I don't have big asset by I'm expecting at least 2x profit from my investment. See this are my personal finance update not a financial advice so I request you to research when you are planning for investment. BTC is 17k today as I checked last time and the pump could be bigger next year hopefully.