Story Of A Exhausting Day 🥵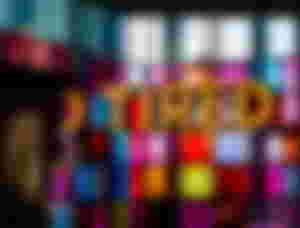 Just woke up from my sleep. Yesterday I made a journey from one city to another. That journey made me exhausted. Most of the time I enjoy long journey but this time I was ill so couldn't enjoyed. There was a purpose behind the journey and it was about changing hostel. The hostel I choose before is really very expensive now. They increasing the rent from upcoming month and it made me upset.
In social media I found a hostel that was affordable and seems good so I almost decided to shift there but after visiting there I found people really unfriendly and rude to welcome new people that made me more upset. To be cool after coming back to my current city I had an Ice-cream. I was damn tired and couldn't sleep at that moment. After having lunch I tried a lot to sleep but bad headache didn't allow me to sleep.
I was watching Chinese drama "Forever Love" I found actors on this drama really very cute and attractive specially the male character of this drama. He is so handsome and men be like! Whatever, the drama was helping me to ignore the headache I had. And finally I was sleepy and had nap for an hour, later had dinner. I had bread and bananas in my dinner.
After finishing dinner I wanted to do some online work. My mind was ready for it but my body was not. My roommate often sing songs loudly so I told her stop singing because I need to have a peaceful sleep without any interruption. She stopped her loud voice and I asleep again for long time. Its midnight here or you can say almost dawn. I woke up and did some regular work at home like preparing my drinking water and then boiling egg and so on.
Right now writing this article and waiting for the time when boiling water will be done and I'll boil an egg soon. So the hostel of another city is rejected by me because the environment there I found really unfriendly and noisy too. I may go back to the previous one I left two years ago. Don't understand what life will bring or shows in upcoming days though I'm having positive attitude towards life but things are not happening as expected, but its okay!
A day exhausted is bearable as the sleep last night was really very helpful. Just wish my life won't be a exhausted one. I don't want to be tired to live a better life. Wanted to explore more with lots of good potentials but for now focus on living a life without any stress is more important to me. I may confirm the hostel today by paying fees and need to accept that life always not can be lead as planned.