Sounds Market Down Before A Big Jump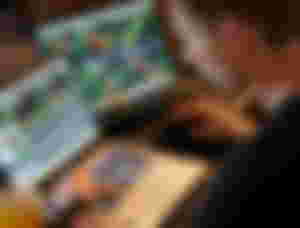 Many expert market researchers predicted that crypto price will jump at the end of December so consider this market down a temporary chance to invest more. The more price fall, the more we get chance of invest, income and hold. I'm one of them who believes in earning and holding as I've already invested unwisely in the past without any research so this time I'm only preferring earning crypto coins and holding as much I can afford to hold.
Many new comers may found it shocking but its not new that market down and up and is very common and many of us already witness of good time of crypto. Unfortunately, many of us had no big holding. So this is the time when we can plan for big amount holding for decent amount of money. This is great that I never get panic on such market down situation maybe because my investment is not that big but still I want big jump even I've a little holding.
Many says crypto is playing games with people. I don't think so. Just take a look to the history of it and you'll think the way I'm thinking. Crypto is not playing any game that people never experience before. Market down is not a new thing and market up also not. When we are fine with up and downs of life then why we are not fine with crypto currencies up and downs?
Now you may say, my investment is not big so its not my concern but that's not true. I would happy if I had a big investment even if I can afford, I definitely take advantage of this market down. High time to invest and at the same time high time to hold coins and earning if possible. If market status when down make you panic, stay away from it temporarily because your panic attack will harm your health and you can't take decision wisely about your personal finance, so either hold patience or stay away from market untill the price goes up.
See, our financial goals are for our well being and never let it be the reason of your worse condition. This down is not permanent so why getting panic for having serious health issues in the future? Don't you think its folly? Recall the good time in crypto world and you'll feel much better. Also think positive, when you are a big investor, you have high chance to earn big when market will go up above the sky. Keep researching or take help of crypto experts and they will help you having wise step.
If you are unable to consult directly a crypto expert. Follow them on Twitter or Instagram where they found sharing market updates with possible prediction of coins. As I do all the time, following crypto experts for market status in the past, present and future. They share their wise research with their fan followers for long time. So hold patience and crypto coins, good time may not come certainly but it will come definitely.