Let Your Enemies Win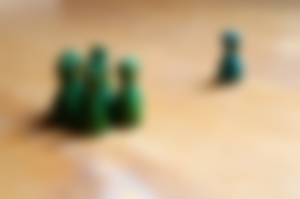 Yes I did it. Inner peace is important for a person and never allow your enemies to spoil it everyday. Recently I've experienced brutally bullied by enemies and they were powerful. They came to me everyday to spoil my peace and they successfully did it for several days. Finally I left and let them win. Let them win because I don't want to fight and peace is important to me always.
So somehow I win but I let my enemies know that they are winners as they successfully misused their power to get me out from the place I love to stay. They did it like personal revenge but they shouldn't forget that karma will be back to them and they will pay for each drop of tears they are doing injustice.
They are so shameless to pull others down by making useless and pointless excuses. They grabbed the earning of an honest worker, in my previous articles I told that straight trees cut down first and I feel myself like a straight tree and I just cut down by enemies for being honest and straight. Trust me, I've no regret that I protest though there was none to bring justice for me but I left my favourite place like a queen because I didn't beg for get whatever they snatched from me. They can eat my earning but they can't eat my skill and creativity inside me.
They were not calm after eating my all earning, they bring the team to pull me down, insult my work, bring several lame points to proof me wrong. Some bullied me that my grammar is not fine and my writing is a software generated. How they could be so full that software generated writing can be perfect as their grammar can be fixed using different grammar fixing software. Its true I'm not expert in English and It's my second language but I've earned praise for my writing from foreign readers but Bullied by native people. I wish karma will be back to them and will teach them a lesson for insulting an honest author.
They were insulting me or convincing themselves for their bad deeds are right, I really didn't understand. They tried to prove them right so they bring new excuses to pull me down and those who judge others are mostly having issues in their personal life so I pity to them. At the end I left from there by saying that the time has come when the earth will ruin and unworthy people will rule the world as they tried to rule me but I'm blessed enough to move on and will try to forget this loss like a nightmare. Past few days I was preparing myself for this and finally I did it successfully. I'm feeling the peace, I've stopped working so I've no fair of losing earning. We should be there where people know our worth and can respect our efforts.