Is These Green Candles Are Green Signal?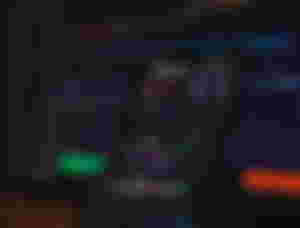 Images From: Unsplash
You get me right, I'm talking about the crypto market and it always nice to see green cadles are on. A week back it was a shocking red candle for every coin was on, this is scary to many, specially those who has invested their all money and efforts. A investor who is ready to wait for the right time when green candles will be on for long time, can expect from his investment.
Very few can take the advantage of highest and lowest price of coins. You may wonder that I sold my whole asset which means I've stable coins now and I can buy my desired coin or coins (will depend on price and decision) when it will be a little down but if the price go up and take several months to get back to the desired low price then waiting could be longer and painful.
I always take instant decision and hardly luck favour me. But we all are here a risk taker so I dare to take the risk of selling assets even when I need to wait for the bull market. Sake of growing asset I try to sell high and buy low and market up down is unpredictable to me.
Now the green candles if bring the bull market then I may wait for another dump and this is the way I trade my crypto. The stable coin look so good in my wallet but only asset holding has potential of profit and no one wants to lose when buy and sell.
Many crypto traders grow their stable coins and later buy asset and once I did the same but later I realized that I need more asset so I can focus on increasing asset instead making money from it. So I buy when its a little high and sell when price is little low. A little asset can be earn this way.
Sometimes it feels like crypto market is playground where we play the game of patience. The more patience you can hold the more you have chance to make more and when you become impatient, you simply lose the game. Right now I'm expecting red candle like a selfish because I want to buy asset again. Let's see how long the green candles are on. Need more asset so took the risk. Hope it will be fruitful.
Thanks For Stopping By!