Got A Surprising Birthday Gift Virtually Before My Birthday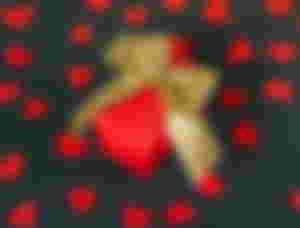 Few days ago I made a blog where I mentioned about my birthday and also discuss what birthday means to me. Actually after losing my mom its no longer a special day to celebrate and my mom only celebrated my birthday and made it specifical by cooking my favorite yummy foods. She was a sweetheart lady in my life and my birthday is no longer a day to celebrate. Its July and my birthday at 4th of July but one of my virtual friend seems excited about my birthday and showed his kindness which I didn't expect.
So it was a kind of surprise he gave me. His name is Christopher from Norway and his user name is @digi-me in hive and steemit. We are friends virtually in steemit, hive and in discord too. He is also supporting my community in steemit by giving his valuable steem power and today in this morning he sent me birthday gift in hive by sending 11 hive power to my wallet and he told me to buy my birthday cake. Thank you so much Christopher for making me feel really blessed to have a friend like you.
I had a Jar cake yesterday as the first day of July and he sent me virtually gift which should be use for purchasing my birthday cake. Honestly I really don't celebrate my birthday but I love eating cakes so I assure that I'm going to have a yummy cake for myself but not because its my birthday.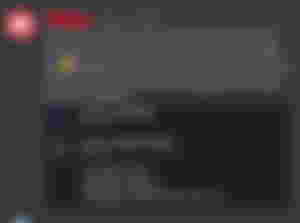 I'm a foodie person and I've eaten a lot since my childhood days. I'm blessed that I'm not getting too much fat but I can't stop myself eating a lots of food specially sweet foods. I've sweet tooth for Ice-creams, chocolates and many more sweets available in our stores. Usually taste them without caring about my health. Birthday can be a reason to feed myself with lots of sweets LOL. Sometimes having sweet is not that unhealthy too. So I can allow myself for it sometimes.
The thing surprised me is that I'm so lucky to have virtual and real life friends who really think about me and they plan for such birthday gift that can make me smile and make me feel blessed enough. Nothing can't replace my mom's love and care but there are many generous person I met virtually as a friend and they always surprised me for being so kind to me.
For me a gift is not important. A person who remembers my birthday and take time to type some lovely wishes is also something means a lot to me. So I really don't expect such things as Christopher did to make me smile or happy. His intention proves him having a big heart and people whoever accept him as friend will be surely a lucky person. And I'm one of those lucky person. Once again thanks Christopher for being so sweet to me, Dear friend, you made my day! Wish you a very blessed life!!!