Go out less, Save More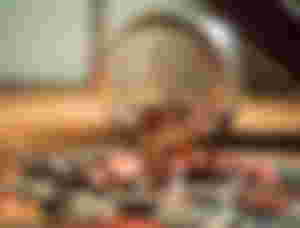 Telling this to myself because after a research on me I find out that I can't stop spending money. This means, if I go out I'll make unplanned expenses which later affect my monthly budget cum personal finance. So I made the slogan for me that - Go out less and save more. Right now I'm trying to control my unplanned expenses that affect my monthly budget.
People who doesn't have running monthly income should save more because what color market will show, we never know. Yes, you got me right, I'm talking about crypto market and we holders are badly waiting for bull market. Whatever, this blog is not about the crypto market status right now, this is about saving money from unnecessary comfort products. For me the most spending field is food and I buy foods more than I can eat and digest.
Today I was planning for some cake or dessert which can cost a big amount of money. Sweet is not always good to eat but my crave for sweet don't understand any rule. But there is a way to save myself from the crave and that is stop going out without any emergency. This is the only way that can help me to save money and keep my personal finance safe. If people have same problem like mine and can't help going out should try to set an amount for daily expenses that can be helpful too.
Actually there are very few wants to compromise with the crave for food and according to many foodies they live for food and food is everything for their life. They can't resist, as they can't resist so they can't expect saving from their income. Thankfully I'm blessed that I've control over my crave for food though sometimes I become spendthrift but its high time to control it sake of my future expenses and needs.
Today I'm writing this because I was feeling bored and also was thinking about going out for mouthwatering foods but I control myself anyhow and it already night when I don't go out without any emergency. So successfully I stopped myself from going out and spend money for unnecessarily. Sometimes my inner demon poke me to be foodie and fall for tasty fo 8 and yummy sweets.
My inner demon make me understand that before dying we should eat or taste everything we want in life but I try to fight against the demon and defeat it. Its true that we shouldn't kill our wishes inside us so include one by one wish in our weekly or monthly budget that can't affect the personal finance and also can help us having taste of each yummy good foods before our rest in peace. Controlling over inner demon is the big winning. I win today again and feeling good so here I come to share it to motivate you as well.