Dreaming To Have 14 to 14B Subscribers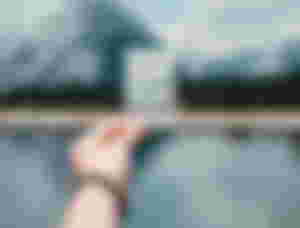 Unsplash Images
Dream big! And its a wise say to have big goals and I'm doing so specially when I'm finding some positive sign from my latest work as a returned or comeback YouTuber. Today I've uploaded a short of 11 seconds and it was about a playful butterfly on flower. The butterfly was showing It's colorful wings which was such a beautiful part of the video. This evening I noticed that the video short gets 657 views and 47 likes and the most wonderful thing was my subscribers increased from 7 to 14 now.
Let me tell you one thing, my channel was created two weeks back and I'm getting some positive sign like this one today. Before this one of my video short got 1.2k views over a night. It was really surprising and encouraging too. When I've shared this with my best friend he told that one day I'll achieve 14k subscribers for a super hit video content of mine. And I'm start dreaming even dreaming the highest like I'm dreaming to have 14M or 14B subscribers. Its fine if my big dreams make you laugh.
You can see my latest uploads and my channel is about sharing lifestyle activities. YouTube gave us freedom to explore our creativities that we love to do and love to share with others and I'm going to enjoy shooting awesome videos to share with my subscribers. My aim not to disappoint my followers as they watch videos from me almost regularly.
Last time I didn't continue sharing vlogs on YouTube but now I'm serious about making a good and successful YouTube channel with deserving quality videos. I'm experiencing indecision because I'm not yet ready to explore my creativity by selecting a niche, I need a niche to share more professional videos. I want to do it professionally because I want to make money too.
My mission to make money from it that doesn't mean I'm going to force myself to do something that I can't but already a trend online. If the trend match me, then I'll definitely try that. But right now my focus is being regular and sharing what I love to share. I'll do whatever suit me and make me passionate like I love travelling so I'm going to share my travelling experiences. I don't have any niche yet but I hope I'll find one asap. I want more subscribers and views to monetize my video content for making money. I love making quality contents specially when my work get paid.
Thanks For Stopping By!!