Dear Good Days Please Come And Hug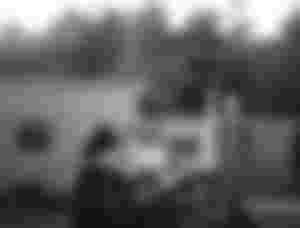 These days feeling really very down and this down feelings probably found almost everywhere after the crypto currency down. Still can remember those golden days of crypto currency in 2021. Such a blessed year it was. Unforgettable and financially satisfied so far. But good time doesn't stay longer or forever. Sometimes you know what, I console myself by saying that if our life would have good times all the time, life could be boring one and its true because as human we can't digest happiness all the time and loves to have challenges, adventures and chance to prove our guts as the best. These things come to our life sometimes as problem to teaches us lesson.
When I was a kid, I saw in movies that hero belongs to a poor family and get rich by doing hard work, at that time I wished to be a poor and wanted to do work hard like the hero in the movie and wanted to get rich. What a foolish idea I had. The wish come true partially and I became poor and no helping hand was there and only Almighty helped me to be able to bear myself and I worked hard like a bull in the ground and earned a little. Here was my lesson that, life is not a movie where everything can direct as planned. We can work hard but all kind of hard work doesn't lead us to the road of success.
Honestly now I prefer having my comfort zone because life should have a balance and all the way of it we can't hold the same status. We need change, we need challenges and accepting it all the way is call life. But we still expect having good time or good days in different way but we don't want bad time or bad days for sure. What we do told bring good days? Hard work again? See, work hard as much we can afford, if we work hard and the result is zero, that hard work will be known as a complete waste. So sake of bringing good days we can hold patience and take time to choose the right path where success has a maximum chance.
Right now many of us can take a break to think, to boost our energy to do something really effective that can help us bringing our green days in finance. Many philosopher say that money is a waste but without money its hard to exist in this selfish world. Specially when you don't want to compromise your self respect, money is important to hold it tight because when you've money you can see good people around you and when you have no money you can see the beast inside them and how they treat you for being an empty pocket. Who may allow themselves to see the beast inside the people around them? Many people can be unmasked when you are financially broken and that time also need to experience in life. Money can buy almost everything. Just accept this and spend time to make money.
Good days are dearest to all and we all want it but sometimes its not possible because life shows different color of it on different time and sometimes we are helpless to change the time, so what we can do in such situation? Only wait patiently for the right time when good days will knock our door and when we open the door, it will hug tight. With this hope we all are living and trying in our everyday life. Waiting for the day when good days will stay longer in our life and we can prepare for our next challenges.
What I do in my good days? Mostly celebrate life, purchase whatever I wish or need and save some money that can help me in bad days when I may feel financially broken. This is wise because when we have some back up money, no one can play with our self respect. I have a record of not asking money from others or borrowing money and wish to hold this record till the rest of life. No longer I want to be rich like movie characters who get rich according to the movie script. We all have a story in life that written by Almighty and we can bring positive changes on it when we keep patience and think wisely. Dear good days will knock our door again and just waiting patiently for the time, it seems now I'm in energy saving mood and will use energy wisely next time.