Crypto Missions For 2025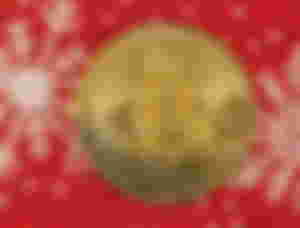 2022 almost going to be end. Have a hope for a crypto pump when many crypto lovers preparing for potential or probable bull market of all time higher in 2025. People who earn their livelihood from crypto they can't hold a big but still they can make big with a little.
Reputed or parents cryptos are the hope and for me parents cryptos are ethereum and bitcoin. If can't hold for long, this could be a reason of big regret so creating multiple ways to earn crypto could be a good idea. Work for earning airdrops is also good but hopefully those platforms are legit and not going to scam later. Many of investing our precious time beside investing on crypto coins.
Our needs insist us to do something we don't want but sake of a secured future we accept overload of work and start working like a farmer. You know how farmers work on their field or crops. So before the bull market a decent amount of crypto is a need or goal for many of us. Christmas as a celebration almost here. Other time we hold coins tight but in celebration time we need to spend more so a little crypto pump can make the joy of celebrating festival 2x more.
It seems 2025 is far away and such a long time but as time flies the year is not so far from us. On the other hand I'm a believer of miracles and it can happen anytime even before 2025. There is nothing bad to be hopeful. In 2021 the crypto coins were in good position and many people like me were satisfied with the pimp. Experts predicting that 2025 will be the best bull market of all time in history of crypto currencies. Hope to experience the time and can be able to earn more profit from holdings.
This is the high time to recognize the right coin and invest on it beside the parent coins. I'm not going to suggest any coin because I'm not a financial advisor and also not spend time to research on it. But I follow my personal financial advisor who suggest me the potential coins after the research. Why I need a big jump of crypto? Because this is the only way that can help me bringing financial freedom for years. I'll keep working but I need to be tension free. Will try my best to hold financial stability.
Tomorrow is not promised but still we never stop being hopeful. Keep trying and waiting for the right time is wise. A single coin may not bring something fruitful so investing on multiple coins could be the best decision. Though ethereum is my all time favorite parent coin of crypto but I still prefer other coins and token with the hope of It's big jump. Sometimes a little holding can bring something big for us. So be hopeful for 2025.