Bullied By So Called Native People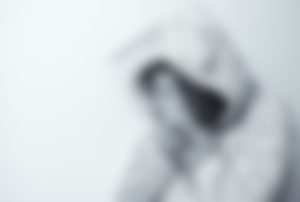 Last one year was blogging with lots of hope and happiness. Suddenly this week I got bullied by someone has big power. He is bringing lame excuses to destroying my blockchain career like enemy. He is misusing his power on me because I'm not powerful enough and I'm working really hard to earn more power. Last few days its getting hard for me to focus on writing and practicing any kind of creativities. Being bullied is a curse and I don't know if I did anything sinful that I met the person who promised to grab my all earning and will spoil my blockchain career.
Feeling really very broken because we born to be free and I felt myself free bird but the person for having big power trying to rule me and dominating me like a master and I'm suffering from a big mental torture and stress. My all hard work will be grabbed if I don't obey the rule he setting, each day he is bringing new rule will lame excuses to downvote my work and grabbing my all reward. I'm talking about hive where I made a good writing practicing profile and my reputation is also good.
There is none to give me justice except Almighty Allah. Its a kind of personal attack. The sin I did, I joined hive native discord channel for seeking more support if they can afford and there I found a lot of enemies and they report against me that I post daily 3 blogs which is not allowed according to them but I saw many active and reputed user write 3-4 posts a day. Again next they told that user having good reputation in steemit (sister site of hive) can't blog on hive. They are doing this personally and publicly the told me that he requested me not to post. But he Bullied me and grab my rewards and ordered me like a master.
I was so wrong that we are free to write on blockchain but I become victim of bullying and they will continuously grab my reward if I continue working on that platform. Actually I don't do some other job and depend on crypto and blockchain based blogging platforms but now life is getting hard for having enemies in life. They want me to leave hive because they can't afford to be blessing for others but can be a curse to others. Maybe this is my exam time when I need to hold patience tight. There is no other site that can help me earning that can cover my monthly expenses, I'm getting frustrated and broken that was the aim of that enemy community.
You may wonder that those enemies are not foreigners, they are my native and they are good at back biting or abusing. After experiencing such bitter incident, I'm losing interest to blogging and letting my enemies win. My journey with blockchain based platform may end and I'm in depression! They going to continue this bullying on me if I continue working on blockchain based platform. I can't decide that what should I do. Should I power down my all earning there and leave or I should continue as they want me to do. I hate being ruled and that's why I don't do any job where there will be some to rule me. My brain stop working and I may not able to continue with way.
There are many fake users doing good in blockchain based blogging platforms and no one there to stop them but I'm a loyal author and working with blockchain continuously past two years. These platforms are like my home but It feels like someone throwing fire to my house to burn it. I'm suffering when the fight is between two sister sites of blockchain. I'm suffering from cold war, may Almighty rescue me from this asap.
Image Source