Always Reply Back Is Not Necessary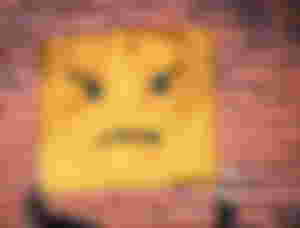 Always trying to do good to those who did unforgettable bad to me. For example, I met some unthankful people in life who will take advantage from you and later will show their true color. Actually I was thinking about the maid of our hostel who always shows attitude like she is bearing our expenses and we are doing her job LoL. Always reply back is not necessary and she always will reply you with her all rudeness and her nature is very bad so sometimes I wish to teach her a lesson but I can't allow myself to be bad to bad.
Almost all the girls are fed up with her rudely talking style. She only talks sweet when she need extra donation from girls and few moments later she become again in her rude form. Why hostel and other girls tolerating her rudeness? Actually maid servant is rare in our city and hostel can't compromise because new maid may ask for more money for salary. So we all are tolerating her rude behaviour.
But as good people we either can keep silent and ignore or can reply back as she deserves. But I believe replying rude people is not always necessary because they will never ever care about your prestige and will abuse you in public. Like she often shout on girls in front of other girls which sometimes affect the mind of girls. My neighbour girls also want her leave but at the same time hostel economy can't be compromised by owner of it.
Whatever, what I do when she become rude to me? Usually shut my mouth and tolerate her blah blahs and sometimes she shows attitude by not replying my answer. She always answer in a negative way even you may ask a very straight question. A simple No or yes can be good reply but she mostly found using useless words and this is the reason no one respect her from inside but pretend that they respect. Its same about me, honestly I don't like her expression and the way she talk to us so just try to ignore as much possible.
These kind of people have no need to teach lesson because they will surely regret in future or maybe not because unwise people never can feel the guilt and grief. She is illiterate but her attitude says if she will be educated she would be a prime minister of a country as she rule girls like a prime minister LOL. Her each and every attitude deserves a big slap but considering her age and our goodness we don't do it.
So I decide not to reply back her unnecessary blah blahs and will try my best to ignore her. Every time seeing her face is really very irritating. But I've to be good and need to spread positive vibes to stay calm and having peace. Sake of peace I will remain silent and will not reply back her rudeness. Hope Almighty will appreciate me for this silence as I don't want to make violence.