A Perfect Wednesday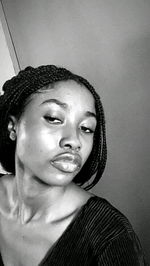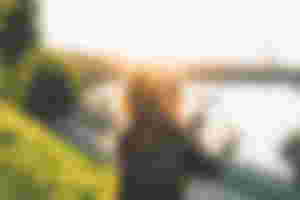 It was another new day and I was greeted with soft touch on my cheek from my little cousin. I wonder how she was able to sneak into the girls room that early. I smiled at her, and it was a happy moment when she smiled back. It was 6:15 am, I heard the birds chirping from a tree that's not too far from the house. I was going to be free from that time until 8:30 am when I will be preparing for the days activities. Before this week began, I intended to make some weekly resolution for myself. And one of the things on the list is going for early morning walk, maybe I will just walk for about 25mins. At first I didn't have the desire for it, but with the way my body was going, I needed it.
There is this open field quite some meters away from our house. The field is so big that it could contain six - seven football pitches. There's a museum, relaxation spots, and also some trees are growing there. The ambience of the garden as I will call it attracted me, that's why I accepted it as the perfect place for my new daily routine.
Although I missed the first day which was Monday, yesterday I didn't do much of the walking when I got tired and decided to go back home. But today was different, at 6:30 am, I was already set for the days walk. I put on the right wear for the moment, and with my earphones already plugged in. Most times, good music helps a lot, this is what I failed to do yesterday.
As soon as I was approaching the supposed garden, I sighted other people there already. Some were squatting, walking, running sideways on the footpath of the field. I was so motivated because of what I saw, everywhere was busy even though the field was big enough.
Since my own was to walk only, I focused on the walking for about 23min, at least I covered a few distances round the field today. I met lots of people ranging from young to old, it was so fun that at some point I was laughing at the old people when they were demonstrating whatsoever kind of exercise they were ask to do by their instructor. I wouldn't blame them for how they are doing the exercise, I celebrate them for seeing the need to do it. They have really challenged me as a young person. I pray I will continue doing more exercise even when I am old in age. I returned back home tired and exhausted, but thank God I still got to where I wanted to go to on time.
Like today was planned for me. On my way to where I was going, I boarded the city bus, inside the bus I overheard two working class women discussing the ways how they have been working to keep themselves fit. And this took my mind back to what I saw in the field which I did not mention earlier. I saw a middle-aged woman struggling to do back walking, a man jogs waving his hands. I saw two couples sitting under one of the tress in the field holding hands and chatting, I guess they were tired and that was the perfect way to relax themselves. While I was walking back home, I met this old man exiting the entrance of the open field. I sighted him from afar, he rested twice on the cemented chair before getting to the entrance. I slowed down a little and followed the old man until he got to house that is 3mins away from the field.
When I arrived at my destination, I met this sport documentary showing on the television. One of the sports person was wearing a t-shirt with a strong positive lines of words written on it; "No difficult situation will stay with you forever". I smiled to myself because my day was positive already, filled with inspiration to live a happy life. I so desire that others will be like today. Everything that happened today motivated me in all aspect.
All images are from unsplash