"I Quit" can not stop me (Single mom)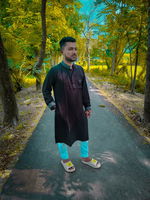 Date: 25-May-2022
Wednesday
At first I want to say, nobody want to be alone in this world if the get real life partner. I want to start my article with this sentence because of I trust it and yes I hope all of you agree with it. We all are human being who are writing and reading article. This story of a single mom who are sacrificing her life for her baby. He said to me I Quit but can not stop me. I am a single mom and its my story here.
Life is a short or long journey in different view. Some people think life is short and some think its too long. Some people are happy and some are in sorrow in their life. Who are facing unhappy for them this life time is too hard and too long. Every second they are passing with lots of pain. They wish to get love, happiness, respect and care. But all people can not get this opportunity to get those in their life journey. If you look around the world vast volume of people are not happy with their life. I will give some example why they are not happy in their life. It will clear your mind why I said this in above.
We all knows that, in this world we all demand to get "One love". One love means true love to me. Love can be for real or can be for time pass. But I don't think all people do this love for time pass. Some do for it forever. But this true love always not in every one fate. Sometimes this one love hurt people. When it hurt than full life is going tough to spend. Yes, It's really so bad time ever when people lost their one love. When someone lost their real love they don't see anyway what they will do or what to do or how to do? That time the life is beautiful this word is looking boring to them.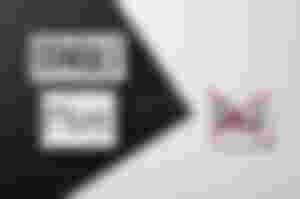 Did you know about single mom?

Single mom means those mom who don't have husband or life partner. single mom can be before marry or can be after marry. I am Muslim and befoSe marry single mom our religious don't support it. When a man do marry or before marry engage in relationship with a girl that time many promises happen between them. They both share many things in between them. Like their wishes, hobby, aim, dream etc. When a girl or a boy in relationship they do having S**. When they do it and don't follow the rules to avoid taking baby than a new baby born. But few days, or few week or few months or few years later when the man left the girl than she was out of any life partner and she has become a single mom. In another way a girl can be single mom which is after her life partner death.

I am a Muslim person and I feel proud to be Muslim. In our religious we can tell single mom to them who did marry to a man as Muslim religious rules and later the man divorce her or he got die. After did marry its legal to take baby. But in other religious like Christian or if we look to the Foreign culture like European, American, Latin American or Buddhist or Hindu religious culture in social media I have seen many girls got baby with out did marry. I was not surprise that time. Because I did that type of story more than 100 times.

Today I saw a post of a "Single mom" in Facebook. This post gave me way to write that story and share the pain of a single mom in her life. This post knock to my heart that, how much difficulties a single mom suffering in her life.

Source link : https://www.facebook.com/naomi.reynolds.71404
Lots of story I have know about single mom. You can ask me, how you listen that single mom story? For your clearness I like to share it with all of you. I am connected with lots of foreigners in different social media like Facebook, Instagram, twitter, WeChat. Its my hobby from my childhood to make friendship with foreigners. Because I like to go aboard and enjoy my life as like foreigner does. I talk or chat with more than 30000 people in different social media. I just love to share my story and want to know about their story also. I am not connected with that single mom Naomi Reynolds. I don't know who is she. But when I saw that post I thought to write about single mom story which I listen few days ago also.
Story of a single mom:
Last week I did chat with a foreigners who are from Philippines. I shared her about me and want to listen about her. She told she is a single mom and its fully destroy her life with lots of tension or depression. Its really tough for her to tolerate many things in her life. I said will you please share you painful moment story? At first she said ok. I can trust you as a good friend of mine. I said ok. She Said I did relationship with my boyfriend. He was from my area. when I was in 16 years old he offered me for love. I accepted this. We spend more than near 3 years. In that time, I told I am going to be a mother. He showed me he was happy. But he was acting with me. I did not understand that time. But before my baby born he told me, he doesn't want to keep that relationship. I was fall in cry and begging to him that "Please don't say like that". I am going to be a mother of a baby. If you left me how I will give familiarity to this baby and how I will take care of that baby and how I will maintain the costing of that baby? He said, I don't care. I don't want to be a father and I don't want to be with you. I said him, If you don't want to be with me forever than why you took that baby? He said nothing to me. Just Said " From today our relationship is break up". I tried to keep him. But he was not with me and left me. On that time the whole sky had broken to me. I can not understand what I will do. My full life was unsecured. My family did shouting with me. The society and persons looked at me with bad look. Everything was out of my control.
Few days Later I listened that, he was engaged with another girl. He played with me real love and fall me in danger. But I am a mother and I can not left my baby. I will sacrifice my whole life for my baby. I don't know it will be a boy or girl. Now I understand what's mistake I did in my life ? He did quit with me but what was the fault of my upcoming baby? When I think those questions answer I can not take the pressure.
Oh by the way but my baby born now and I am trying to be happy and yes I am gaining strength not only for me, for my baby also. I wish to give my baby a happy life. Now 20 days already passed away I born a new baby. I am in job after my baby born. From the next week of my baby born I do work as a servant to peoples house. But When I feel the face of my child nothing can stop me to do work. I can sacrifice my life for my kid and I want to teach good lesson about life and select life partner. I can not buy Nike, adidas, Puma, Gucci etc. brand products to my kid. But yes One day I have faith I will buy products for my kids and its my determination with dream.
I tolerate many things in my life. I know my life is insecure. But I like to give my baby a secured life. He said to me "I quit" . But I like to say him and prove him that your "I quit" words show me the way to start new journey and give me the strength and determine me to do something for my kid. I like to prove the world that Nobody can do better ever what a mother can sacrifice for her kids. I also want that My child will say, My mom is a single mom and she is just awesome and strong. I saw this world for her sacrifice. I feel proud to have a single mom like her.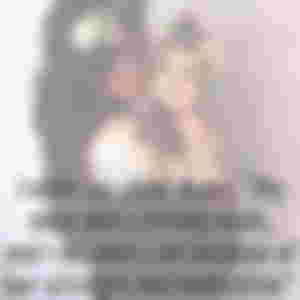 After listen that story, I told Will I share this story in social media or blogging site. She said Why? I said, after listen your story I felt that We all human being specially men should know about that story and need to learn how much difficulties a woman face in their life when their life partner left them. she said its ok. You can share it. But don't mention my name. I said, You can keep trust in me.
Lots of love and respect for those single mom who are suffering lots of problem after her life partner left but doing hard work and sacrifice their life to make happiness in their children life.
Everybody take my humble respect and I have special request to all human being, Please never left your life partner. Its really hurt to manage the emotion and many more things engage with it. Specially a girl face lots of problem when their life partner left or passed way. So promise before die we all never left our life partner. We will sacrifice our life for our kids happiness. As a man I like to prove that, I can try my best to sacrifice my life for my kids happiness as my social media friends did.
Get the author here also:

The author of that article is @Shawon130 . I don't support copyrights. I like to support Original writing. I Wish to get place to people heart as a good writer and good man.