At the end of the time people call me I am a Diploma engineer not graduate :(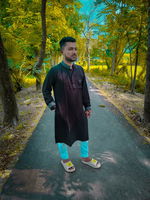 Date: 08-June-2022
Wednesday 
Author: Md.Shariful Islam Shawon
read.cash id: @shawon130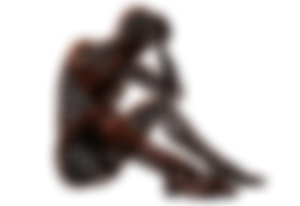 I am Md.Shariful Islam Shawon from Chittagong, Bangladesh. I am 32 years now. I am an IT support engineer and doing job near 10 years as as Assistant Executive (IT Hardware and networking). When I like to write an article and needs to give example I like to share my own experience. Because I trust if I share or imagine a story it's not good as much I wish to write. I can not feel the pain of others. Because I trust who get hurt they know well more than others. So I share my own experience and it's going to be easy to understand what I want to express with all of you.
I was the top students from my student life. I completed my secondary School Certificate exam at 2005 with getting 4.38 CGPA out of 5.00. First of all I want to say our country is not developed country. So here a children get less support from their family. I am from the rural area. I did not know much about the world. I was connect with only traditional education system. Family don't give me support to go outside and play all time. After come from school at 4.00 PM I ate lunch in between 4.45pm. At 5.00 Pm private tutor come and study started again before evening. So less time I get time to play and connect with people. But as a children I like to play games. But I don't get chance for rules or binding from the family.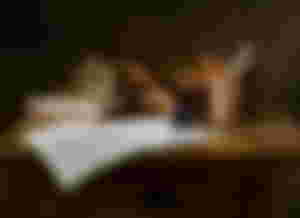 After Complete Secondary School Certificate exam I did not know what I will do next. My family members are not highly educated. They always listen or depend others decision. Some said admit in college with science background or some said don't take science department. No decision from my family. I was only 16 years that time. My family asked what you want to do now? Nobody wants to take responsibility that time. I understand this things few years later when I grew up with age and proper knowledge. One day one of my school teacher (MRS. GITA) madam told me, Shawon do you like to be a doctor or engineer? I said mem I felt nervous to see blood. So I think Engineering will be good for me because I am from science background. Mem said than you can admit in Technical college and can complete Diploma in engineering. After get suggestion from my family I shared this with my family. They said me, it's your decision. We don't know ok. One more time I was in hesitation in the years of 16. But I love computer. As a rural area boy at 2005 computer was a dream to me. I don't have computer that time. I selected Computer department in admission form and I selected as a computer science student in Feni Polytechnic Institute. My result in S.S.C level was good to admit in merit list. I admitted their and completed my Diploma in engineering in Computer Science with getting point 3.62 out of 4.00. It was 4 years course. The disaster comes after it. The main story which hurt me and destroy my whole career. Still now I am suffering for it.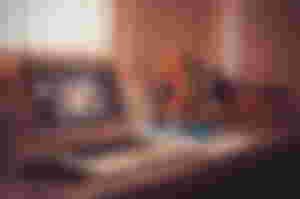 After completed my Diploma in Engineering in Computer Science I decided to do my graduation from abroad. In read.cash many times I said, It's my dream to go abroad. I had dream to study in abroad. I thought I will complete my graduation from foreign university. I had good result and at 2010 I move to city to city in our country to collect information how to go abroad with student visa? Finally I got an agency who can process for my student visa. I went to that agency in Gulshan, Dhaka. I met with the agency person and submitted my documents. After see my document he said me, wow you have good result. You can get visa easily. I was too happy that time. He asked me, In which country you want to go ? I said him I like to go UK. He said that's a nice country. He searched in the online and give me some college and university name from where I can completed my graduation in CSE department. I selected University of Lincoln from UK. I was so happy to see the University building. It was a dream to admit in that type of beautiful university. Agency person said your total cost will be 5000$ to admit and get visa. I was so happy and come back from our capital city Dhaka. When I was in bus journey in come back time I saw dream in bus. I saw that I am going to UK and study their and my dreams come true to do higher study from foreign university.
When I come back at home and shared this with my family, they shared this with my relatives. My family members and my relatives told various types of words. Which was not totally in my mind. See below what a shameful words they said,
I will marry foreigners girl.

I will not come back.

I can not do hard work.

I am dreaming big without reason etc.
After listen those things Few days later I told them will you support me and give me permission to go and study in UK? They showed me many bulshit reason and did not agree to process for my student visa. They denied my wish and plan. On that time I was so hurt. Because my dream broke that time. From that day I had another level of angriness work to my family. They decided to admit me in local private university. Ultimately my angriness to them destroy my whole career. I left my study in the last semester of my graduation. I was angry to them. I just admitted to the university but did not study. In my past career I never failed in any subject. But in graduation program I took fail as my eager. At the end now I am not a Graduate, I am just a Diploma Engineer.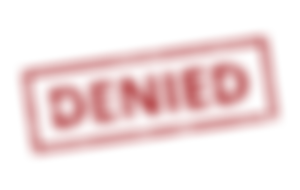 I feel lough now when my family members blame me for my bad situation. I am passing bad time in my life. But I am happy that I can show the my angriness. I want to tell them I only know what I lost for your uneducated mentality. You all never try to listen me. You give value of others words. Ultimately all of you are in tension and me also. "Its easy to blame someone but its not easy to fulfill someone dream"
I am the first person from our rural area who took decision to study in abroad. I had ability. But did not get family support. I wish and want to send request letter to all family members from all over the world, PLEASE GIVE SUPPORT TO YOUR CHILDREAN. TRY TO LISTEN THERE WISH AND DREAM AND AIM. If you don't support not only they also whole family will face problem to settle them.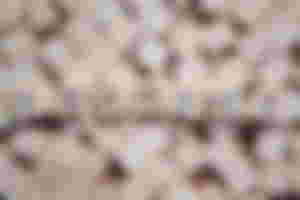 I think as a father I am responsible to provide my kids a happy life and better future. After listen my own story I like to ask all parents from all over the world, are you ready to provide your kids a happy life and better future?

Hello family, Give support to your children. Otherwise they lose hope to reach destination.
All images collect from pixabay.com. Source link in below:
Thanks for being with my articles. I wish and pray for all people in this world. Stay safe and never forget to see dream.
Connect with author :
Own story of the author. No copy write. The author of this article means me, I like to write and share own article always.