Though it has not been launched yet, smartBCH already received much attention from the global BCH community. The sidechain project is interpreted as "epic good news" by many BCH lovers. What is smartBCH all about? Who are the people behind it? Will it launch before the crypto market turns bearish? How will it change the fundamentals of BCH? On April 7, smartBCH's lead developer Wang Kui answered questions from audiences during the 5th Big Boys, Big Blocks Livestream hosted by Satoshi's Angels. Enjoy the full recap.

Cindy: Please introduce yourself to our audience.

Wang Kui: Hello everyone, my name is Wang Kui. I graduated from Peking University with bachelor's, master's, and doctorate degrees and majored in computer system architecture. After graduation, I worked on designing customized hardware and software solutions for specialized computer systems. In 2016, I joined Bitmain because I grew interested in blockchain technology. I worked in multiple departments from mining rigs, artificial intelligence to the Copernicus team. When Matrixport was founded in early 2019, I left Bitmain and joined Matrixport.

Cindy: Who came up with the idea of smartBCH? Why did you choose to launch the project on BCH? Are you a BCH supporter yourself?

Wang Kui: Everything just happened naturally. Since the second half of 2018, I have been working on how to maximize TPS (Transactions Per Second). But the work has been on and off as I was assigned with other tasks. By the second half of 2020, I finally found a feasible way after many failures. After discussing with leaders, we decided to deliver my research results by launching smartBCH.  
The main reason for choosing BCH is that it is featured with big blocks. Based on my professional background and work experience, I think optimization measures should be taken to give full play to the ability of the computing system itself. In English, we call it "brute force". But Ethereum prefers "subtle" ways like sharding, layer2. 
I'm a big supporter of BCH, and I think it is most in line with the original vision of Satoshi, which is to "serve as many people as possible".

Cindy: Rumors say that Jihan Wu is the one behind smartBCH. Is it true? Did smartBCH get any support from him?

Wang Kui: Different from the Wormhole and Copernicus projects, Jihan did not propose, set up, or organize a team to carry out smartBCH. Neither did John Ge (CEO of Matrixport). This project was like Google's 20% project, except that I spent more than 20% of my time. How did Jihan and John support this project? Well, they allowed me to do research that was not relevant to the company's business and often failed. 
Jihan is super busy. He doesn't have time to check what I'm doing. Besides, Jihan doesn't know much about the optimization of the underlying system of the computer, storage, and CPU. 
After we officially decided to create smartBCH (it was called Moeing at first) in Q4 last year, Jihan gave us more support so that we can have a team of four working full time on it. But he never interfered with any specific decisions, nor asked smartBCH to bind with the company's business.
You can say Binance Smart Chain (BSC) belongs to CZ or Binance. But you can't say smartBCH belongs to Jihan Wu or Matrixport. Eventually, I would like smartBCH to be a project for the entire BCH community. At the moment, it is still very small and a lot of technical decisions depend on my own decisions. This is natural as well, as Linus Torvalds made decisions in the early days of Linux.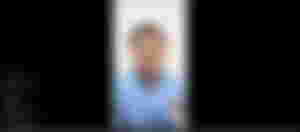 Cindy: Does smartBCH function the same way as Heco (the crypto exchange Huobi's public chain) and BSC? How is the development going? Have you encountered any problems?

Wang Kui: The same part is that they are all compatible with EVM and Web3. But the three differ in many ways. Heco and BSC take over the traffic spilling out of Ethereum due to Gas fees being too expensive. They both forked the Go-Ethereum client code directly. We hope that the role of smartBCH is to support the on-chain users to expand 100 times, to allow more non-crypto users to come in. Due to Go-Ethereum's own limitations, simply forking its code doesn't allow this.
The current development is on schedule. The main problem is that there aren't enough dApp examples and test vectors to test its compatibility. Need a lot of support from developers with resources.
Cindy: NFT has gained more momentum since February. Compared with Heco and BSC, what are the advantages of launching NFT or DEFI projects on smartBCH?

Wang Kui: There are two major advantages. One is that BCH is completely decentralized. For those who believe in decentralization, I don't think they want their NFT works to have tight connection with certain companies. 
The other is high TPS. smartBCH didn't simply fork from Ethereum as Heco and BSC did. They offer cheap gas fees at the early stage, but as transactions increase or token price grows, they will end up with high fees like Ethereum. This won't happen to smartBCH. When traffic grows, we will use optimization software in a "brute force"-style to achieve "high transactions, but low fees". 
Ethereum seeks to solve high gas fees in subtle ways like sharding and rollups. But I believe a single chain could make high performance with better operability, interaction, and user experience. 

Cindy: Are there any developers showing interest in smartBCH? What do you expect smartBCH to look like when launched?

Wang Kui: There are discussions about developing Defi projects on smartBCH on Telegram. And there are some Defi projects considering migrating on smartBCH. But we can't reveal more now. They helped do a lot of testing work. 
When smartBCH is launched, I expect to see projects of each sector (NFT, DEFI) emerge. They copy from the existing code on Ethereum first and gradually bring innovation.

Cindy: smartBCH adopts the hybrid of POW+POS mechanisms. I remember that Jihan said something nice about that hybrid consensus mechanism of Dash several years ago. What are the advantages of it?
Wang Kui: SmartBCH differs from Dash in many details. From a macroscopic perspective, PoW enables openness and fairness. It's a permissionless system where anybody with a hash rate can mine. It empowers long-term vitality to POW. 
Most new blockchains adopt POS as it offers a better user experience with short block time, fast confirmation. Therefore, we are working to integrate advantages from both sides.

Cindy: How to apply for a validator/node of smartBCH? What are the benefits to work as validators? 

Kui Wang: One block, on the vote. In every 2016 block, when a mining pool mines a BCH block, it gets a vote. You don't need to apply to become a validator, as long as you have the computing power to mine enough BCH blocks.

We will appoint certain validators at the first 2016-block period of time when the mainnet is launched. But validators will need to be elected after that.  

As we use BCH as the native token, the benefit of being a validator is solely earning transaction fees. 

Cindy: High throughput used to be a highlight of EOS.io. What is the throughput of SmartBCH?

Wang Kui: Limited testing so far suggests that the throughput can reach 600 times than that of Ethereum. But there will be more factors to consider when running the chain as a whole. We expect to achieve 100 times than ETH 1.0 in 20 months.

As for how much throughput can be reached when the smartBCH is launched, there is no data from the actual test, but I think 10-20 times is achievable.
EOS indeed had a high TPS. But it requires the top machine to achieve it. Instead, we require high-end gaming devices to realize that.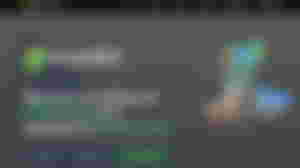 Cindy: The overseas community also feels excited about smartBCH. They suggested changing the initial name of Moeing. They donated on Flipstarter. How are you communicating with the overseas community? Are there any difficulties?

Wang Kui: They have been very helpful. There are already developers helping with Docker and developing the frontend of browsers. At present, we mainly communicate in TG groups, which feels quite smooth. Of course, we need to further improve our English level.

Cindy: Are there any marketing campaigns going on?

Wang Kui: The smartBCH team focuses on development. We don't have many resources to carry out large-scale activities like BSC, Heco, or Polkadot. As a relatively small team, our marketing largely relies on volunteers.
Cindy: The community holds high hopes for smartBCH that they call it epic good news. Do you feel pressured?

Wang Kui: A little bit. But it's not about worrying about my personal fame. It's more about how we received a lot of warm-hearted help from the community and we don't want to disappoint them. I used to feel the word "epic" was too big to take. But now many games call themselves "epic". So I'd say we're indeed writing an epic and we will make it a good one. 
Historically, epic works like Homeric Hymns and Gesar were accomplished in centuries.  We can't make an epic in a few months. We expect to improve overall fundamentals in the coming years and make the project a real hit in the next bull market to serve on-chain users that will see a 100 times growth.

---
We hope you enjoyed this recap! Want to watch the translated video? Make sure to join our telegram group and subscribe to our youtube channel so you don't miss any of our latest news and updates! 🌱