Fictional story By SaraEllen #1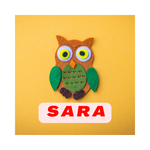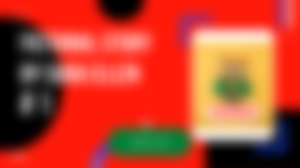 July 31, 2022 Sunday
Hi, it is Sara Ellen with her new writing method, yes, from today im going to start a series of fictional stories. Hope you will like it, and it could be a good idea for all of you, because you can also start writing fictional stories, that are totally the creation of your own mind.
Hope you are gonna like it.
I hope I don't get teåred up from telling you this story. But then, I've being crying since yesterday night, after my son came back. So a little more tears won't do more harm than it'd already did.
Old age won't allow me to remember how old I was, but I could still remember the day my mom said to me, "Sara! You will regret this." Out of respect, I didn't reply her but what I wanted to tell her that day was that I will never regret it. But what am I feeling now? Is it regret?
I fear not. But I suppose, I feel it slightly. Because when a woman says, "I'm feeling somehow....I can't explain it." Tell her to explain it and you will see thousands of hideous words, rolling out from that two sentences.
But please. Ooh, please, don't ask me to explain how I feel right now, because I think it's regret. It will pass for remorse. All my suffering for a scùmbag.
That day that you heard someone shout, "Sara! " That was me. My name is SaraEllen , although, since last night, I've being doubting if God is really that good.
I won't tell you that I was born, because if I wasn't, we won't be having this conversation. I won't even tell you the number of my siblings because I'm not here to talk about my family. They're so precious to me no matter what. Thus, I will only tell you that my boyfriend left me when I got pregnant. When I told my parents about it and refused to tell them who got me pregnant, they gave me two options; it's either I abòrt the fètus, which my father had strongly insisted on because he was a doctor, or I leave the house for them. I chose the later; I left the house.
I left our village and settled in one of the neighbouring villages. I would've dîed. I thought so. But my mom, behind my father's back, was helping me. Not because of love or graciousness, as you might've thought, but because she was using the money to persuade me to abòrt the baby. Very simple. Abòrt the baby and let's go home. But as the day went, she found out that I would never do it.
She came to me one day and said, "You still don't think I can talk you out of this idea of yours, do you?"
"I know you can't," I said. My mom was very stingy with her words; she never persuaded me again. She just stood up and murmured something which I deciphered to be, "You will regret this." If that was a curse, then, I'm now suffering it.
The main suffering began that same day. I did all kinds of job with my pregnåncy. I weeded for people. I cultivated. Name it! I got wrinkles before I gave birth. All my beauty faded, and they never came back even after I gave birth.
But I made sure for one thing; my child never lacked. I stårved to make sure that he ate. I wore one clothe for months to make sure that I bought his school uniform. I trekked to the market to make sure that my son went to the picnic with his classmates. I did all I can for him to succeed in life. All of his educational fees, I payed for them. I can't even explain how it happened. It's so miraculously. Strange!
After he came out of school, he searched for a job to keep himself busy but he couldn't get any job. I told him to relax, that God's time is the best. And so, he stayed back in the village and helped me with house chores, while I went out and hustled for what we would eat.
Last month, my son got his first ever job at Abuja but after two weeks he was sacked. He got another job in Lagos, but he was also sacked. Now, just two day before, he got another job in Abuja, the highest paid job he'd ever had. But he was sacked the following day.
He came home yesterday with voice full of despair. I comforted him. He fixed himself and told me that he was going somewhere.
When my son came home again, he said that I was a wìtch. That I was the person preventing him from getting rich. He said that I'm a båd and wìcked mother. The thing that mostly hurt me that yesterday, was when he told me to show him where I bùried the chårm that I was using to control him.
I'm only telling you this, because you might never hear from me again!
❤️❤️
I will come again with a new story,
Keep connected. ❤️ Stay blessed. Sara Ellen loves you all.