Trio Martínez Combo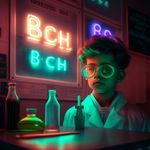 24th August 2022, Wednesday 
The future pride of the Argentine Football Federation is their three Martinez.
Lisandro Martinez who is currently representing clubs like Manchester United, sometimes as a midfielder and sometimes Lisandro Martinezs a defender.
Emiliano Martinez who is doing a great job as a goalkeeper for Aston Villa.

Lautaro Martinez who played as a forward for Inter Milan.
Lord Armani who was the goalkeeper for Argentina in 2018 did not fare much better. Due to which Argentina has to withdraw from the Super 8 World Cup in 2018. But after 2019 Lord Armani's injury gave Emiliano Martínez a chance in the Argentina national team. After that, Lord Armani is no longer needed, because Emiliano Martinez is the best as a reliable goalkeeper of the team. At the same time that Gonzalo Higuain failed repeatedly as an Argentine forward, Lautaro Martinez was given the opportunity to play in his position.
Since then, Gonzalo Higuain has not been needed. Lautaro Martínez's fast-paced football makes the Argentina football team currently being compared to "fire".
Then another Martinez to perform in the 2021 Argentina youth team is Lisandro Martinez who currently plays for Manchester United. As always English media has a tendency to poke news about team members other than their own team members, Argentina made a news about Lisandro Martínez. Where they despised Lionel Messi's height in the same way, recently they were making fun of Lisandra Martinez's height in the English media.
So in Manchester United's high-voltage match against Liverpool yesterday, Lisandra Martinez proved that height doesn't matter but playing skill and confidence matters a lot more.
For such a performance, Manchester United posted a video of Lisandro Martinez on their Facebook page where it received over seven million views and was applauded by everyone. It is said that if Lisandro Martinez combos with Cristiano Romero as Argentina's defender, Argentina will be a defensive wall that will not be easy for any team to break.
Therefore, whether or not Messi can play in the Argentine team in the future, Lautaro Martinez, Lisandro Martinez, Paulo Dybala will never understand the lack of Messi, even though Messi's place is never to be filled.