My journey until I became a Pegaxy Scholar (Scholarship opportunity)
This is not an update of my Filipino Novel. I just want to share my journey until I finally became an Pegaxy Scholar because everything happened sooo fasttt.
In case you didn't know PEGAXY is a P2E(play to earn) game or to be specific its a play to earn PVP style horse racing game where players compete for top 3 placement against 11 other racers. It's basically like Axie. Once you got the frist, second and third place you'll get VIS, just like SLP in Axie but it's US dollars and not in peso.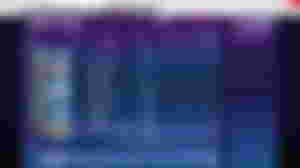 That's my very first game when I receive my pegas, as you can see I'm on the lead. The gold one.
Now let's proceed to the main point haha.
I discovered Pegaxy when my mother said that she applied for scholarship in Chad's P3 Racing. She started watching videos about it so I also did so I can also understand it well. She said that I should also try it but that time I'm too lazy to grind soI ignored. Days passed by and my mother finally got her pegas. I was so happy for her and that time I got really interested so I said I should try and join their server in DC so I can get a chance and be a scholar too.
When the applicants hit 0 I entered the server BUT I was not active even though my mother said that in order for me to get a scholarship, I should be active. I just cant join their conversation cause they're talking about crypto stuff and I'm not good in that topic so I can't get a chance to join their convo.
Days goes by and I'm still not active but my mother said that I should be active now because they're already breeding some Pega, means that they'll look for scholars again. So even though I can't understand their topic and really shy, I tried my best to join the conversation. I can say that the people in that server are pretty friendly and they're so fun to talk with. I met new people and I met new friends even though they are much older than me they are pretty chill and fun to talk to.
I didn't even notice it but I've been really noisy in the server, we sing in the karaoke, talk in hangout, and just talk about really random stuff. Days goes by and I literally forgot that I'm in the server coz I want to be a scholar haha.
March 1, 2022
I woke up around 9 I think and I greeted them good morning in the server cause that's what I always do. After that I was so shock when I saw my name in Orange. When your name is orange means you're already a applicant. If it's red you're a scholar. I was not even expecting it, it was overwhelming to be honest specially when they all greeted me congratulations. There were 8 applicants and I'm finally one of them.
March 2, 2022
This is probably my most memorable day of my march, it was around 3pm one of the founders pinged me.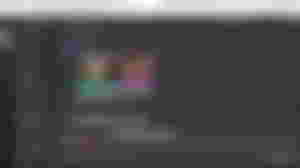 He ask for my address and that only means one thing. He'll send me a pega!
I was so shock and excited so Immediately called my mother so I can confirm if the address that I gave was write. I also immediately opened Pegaxy.io and check if the pegas are there. I was so nervous to the point that I've kept thinking negative thoughts.
I was so relieve when I saw the two pegas, they have 25 energy so I literally drained them to 0. I got my first gold and I was happy.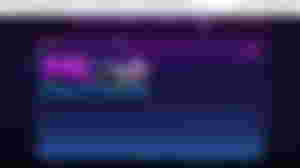 Meet my babies!! They have weird names but I love them.
Every Morning, afternoon, and evening I drain their energy because I have to make sure that their energy will not hit 20. If it hits 20 they will take it back and I can't afford to lose my babies lol.
I can't wait to earn more money in Pegaxy and actually buy anything I want using my own money and not asking my parents.
So yeah, that's basically how a became a scholar. I became a scholar just within 2 weeks and 4 days haha.
If you want to be a scholar too just join our discord! you just have to be active and participate! no more interview or any difficult stuff. Just talk to the members, make friends and enjoy!
here's the link: https://discord.gg/taESvfbd
We are happy to have you there!
Lead photo not mine, CTTO.