My Schedule Tomorrow and the Upcoming Fiesta in Bansud
Charrrr, schedule yarn, lol. As if I have a regular job for that schedule, lol. 🥴
Tomorrow is the death anniversary of Mommy D's sister, which is why she's not here with us in the house right now. And that is also why I am accompanying Mommy F to the store because Mommy D will sleep at their home tonight. She will also help her sister prepare something for their late sister. Of course, we will come too. Mommy F said that we would go there earlier in the morning.
I don't have a problem with that, as I have all the time in the world, lol. In fact, I spend more of my time watching anime on my phone. But I never forget the things that I still have to do, so I make sure, pa rin naman, that I spend a little time on my side hustle. My drive before for every little thing that I did when I was just starting my blog is nowhere to be found now. Tch. Anyone see it? Lol.
Anyways, Fiesta here in our town is fast approaching. The main event will happen on January 19. I am not sure though if there's a street dancing, but I think, Wala I don't hear anything from the school here, which is the one close to our home. When they have a practice with their band, we can hear it every day in our home, but now, I hear nothing. So maybe there is really no street dancing this year.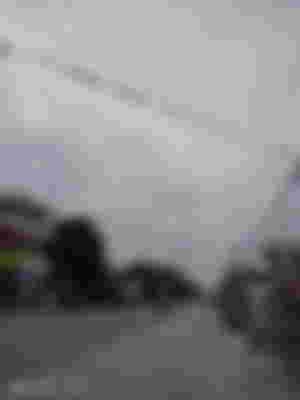 By the way, the other day, I saw a truck with people putting up these banderitas here. This only means that we will be celebrating Fiesta here soon. In every fiesta, we have this. Seeing this everyday is enough to make me feel excited every day, haha. I will surely watch the main events of this on the Plaza de Bansud. Mama was asking me the other day to come with her to the plaza, but I said no as I didn't have any cash with me.
Hopefully we can go to the Park again this January 17, 18 and 19. Well, i can have an absent on that 3 day events but will see teheee. So exciting UwU.
So, how's everyone now?
My article is so random again today. It js just a personal blog about something. I will be very busy siguro bukas.
See yah around!
---
January 10, 2023
--