Hello everyone, it's your chef-in-making😅 again. I'm here with another cool recipe you can make without breaking banks just in 45 minutes.
This recipe was passed down to me from my mum. Well, she was a Home Economics student back in College. So, I learned a lot of recipe from her, even the act of baking cakes before I finally enrolled at a cake studio as an apprentice.
What I particularly love about This recipe is the fact that it's mouth watering. Merely looking at it, can make you drool. I'm serious. The procedure is just 10 minutes and you're ready to steam. Everyone can eat this little desert, but if you are allergic to eggs, I'm not sure it's for you, so it won't put you in seven different positions.😁
Yeah, let's get down to business. This simple recipe is what I call Egg custard. As I said earlier, you don't need to rob banks before you can prepare it. The ingredients that gave me the result you can see below is:
1 Medium sized egg
1 sachet of Dano Milk
2 teaspoons of sugar
Vegetable oil.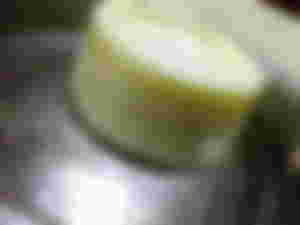 You see, simple thing. All this won't even coat you #200.
We have things to use, the next thing to do is Break your egg in a clean bowl and whisk well for two minutes. In place of Dano milk, you can use any other milk you can get. And the quantity depends on your own taste.
After whisking your egg, add your milk and sugar, then mix well again. Mix for like 5 minutes and we are good to go.
The method we'll use is steaming method. Place a pot of water on fire and get a clean container like Captain Cook's ice cream little bowl. Just make sure it's a plastic container.
Add some oil to you plastic container and rub well, all over. The importance of this oil is for our egg custard to come out clean after it's ready. Without the oil and a plastic container, your egg custard will break into different pieces. And, I'm sure you don't want that to happen. So, oil your plastic container well, not too much.
Pour your egg, sugar and milk mixture into the container. Remember, we have pot of water on fire, don't wait for the water to boil.....it's not necessary. Now, place your container filled with Our mixture in the pot. Cover the pot and let it cook.
To know your desert is ready, you'll see that it's no more liquid. It's just like cooking your normal egg. The cooking can take up to 30 to 45 minutes depending on the level of your fire.
When it's ready, it will be solid and at the same time soft. Just like cheese, exactly. Oh my, my, I so much love this recipe.
Let it cool and turn your egg custard into a plate, simple! There you are with your freshly steamed egg custard, without breaking the bank.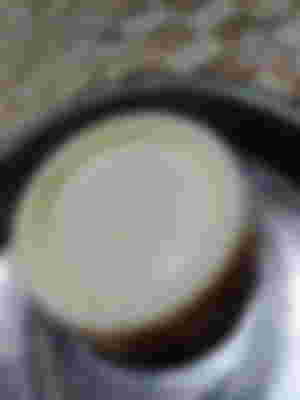 You can try it out, and I'll love to hear from you guys back. I want to see the result of your practical- if you decide to try it out. You'll love it.
Now, your egg custard is ready.
Image source: All taken by me.