I like listening to music from a small red mp4 player. I bought it a few years ago in one of the online shops. I like to make different playlists according to the mood I have. You'll also find audiobooks or dream programming stuff and even my own affirmations into which I expressed my wishes which came true for me after some time of listening. Of course, you can use it as a dictaphone. Even my parrots like it when I play the sounds of other parrots. It's funny how they react.
All I need is a Bluetooth headphone or speaker.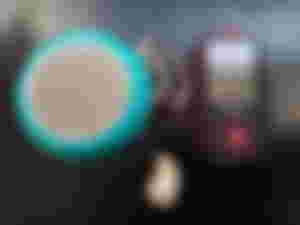 Drone
 I always wanted to fly but because it doesn't do my stomach well, I decided to stay on the ground and pilot a drone. I have 2 drones at home but the first one in black color disappointed me. It was inexpensive and did not have important features like instant battery check or automatic return function in case of signal loss. These are important things for a drone to survive. You also don't want it to fall on anyone's head. What I enjoy about it is that you get a camera up to a height of 120 meters and you can take photos or record video in up to 4K resolution. Of course, you must comply with the laws for flying drones in force in the country where you are located. We have them the same throughout the European Union. To fly a drone, I had to register on the website of the Civil Aviation Authority and successfully pass a very difficult test with 40 questions. When I'm flying with a drone, I'm happy.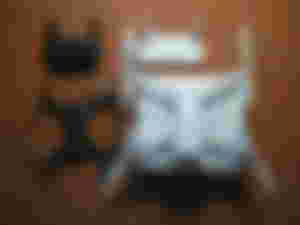 Digital camera
 Photography has been my hobby since childhood. I started taking photos in the ninth grade of elementary school, first on a black and white film and later on a color film. My first camera was a Smena made in the Soviet Union. You can see in the picture on the top left with a flash of 230 volts. My uncle showed me how to make photos using special equipment. I really liked that. There, you experience great excitement when you put exposed photo paper in a developer and then see how your black and white image of what you took is slowly appearing. It was a small miracle for me. The second I had was the Olympus Superzoom 700XB. Photos on color film were always made by a photo lab. I couldn't do it myself because the equipment was very expensive. Finally, I saved money and bought my first digital camera in the 2000 year. This was the Olympus C-1 pictured top right. It was really very expensive but I was excited that you could delete the image and make a new one. That didn't work with the old camera. 10 years have passed and I bought my second digital camera Panasonic Lumix DMC-FZ7 which I still use today. I know it's time to buy another camera because I still enjoy taking pictures. Guess why?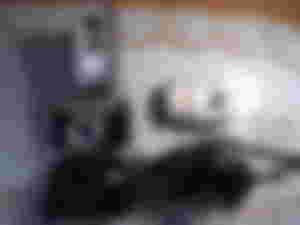 Guitar
I always wanted to be able to play on my guitar but certainly not a musical instrument like the violin. It was very difficult for me. I liked how my friends played the guitar. I wanted to play an electric solo guitar, but it was too expensive. I bought an acoustic guitar and learned a few chords. It wasn't easy at all because it hurt my fingers. I bought a country music songbook and learned a few songs. Then we trained with a friend in the basement of a block of flats so we could play at the local school for the small kids. Unfortunately, people cursed us that we were making a big noise there. :) We had to train outside in the meadow and at the end, we played on our guitars and sang in the school and got full of joy and a big applause from small children. I like the guitar.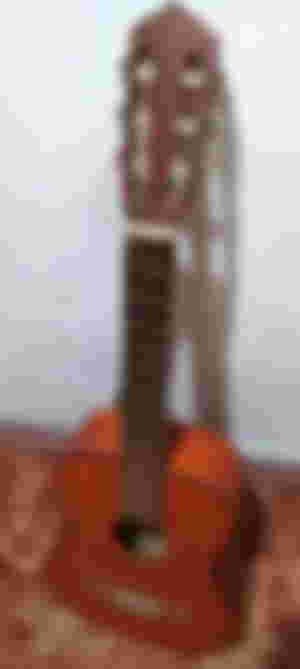 Air conditioning
 I bought a mobile air conditioner 10 years ago for our house. It is a device on wheels that you take to the room that you need to cool down in the summer. Then I found out that the air conditioning would stay in the living room.
The reason is that I won't have to drill a hole in the wall in every room to let the warm air go out. It turned out that when the doors are open everywhere, the air conditioning will cool all the rooms in the house. It's 35 degrees outside and we have 20 degrees at home. You can live normally and don't have to sweat. Of course, it's not free. You have to pay for electricity. Fortunately, we have a hot summer for only 2 months in a year. Unfortunately, our car is not equipped with air conditioning, so I must bake myself in the car or drive at night. I want to get a new car with air conditioning. Thank you universe. I am sorry this is without a picture.
In-line skates
 When I was a little boy I learned to skate well. I watched hockey on TV and I wanted to play too. I was lucky that there was a hockey club in our town to which I signed up and then played hockey for several years. Unfortunately, it was very strenuous and my knees started to hurt. The doctor forbade me to play hockey and I had to treat my knees for several months. I didn't give up and bought at least in-line skates and sometimes I go skating with a friend in the city or on bike paths.
Once we drove 3km circuits and in one place we left our backpacks. When we returned to the place, someone stole our backpacks with shoes, drinks, and towels. Maybe some homeless man needed it. We had to skate across the whole town to get at home.
Light alarm clock
 If you haven't heard of it yet, be sure to buy it. With this thing, you had been awake up like when the sun is rising. You will have the same colors as the sun and even at the end of the rising of the sun, you can listen to the birds singing or the sounds of the sea. The light alarm will wake you up slowly and gently as only the sun can. You set everything you need and your body and mind will not suffer from the shock of any sound from your cell phone. You will have more energy and you will manage your day great. If you need to fall asleep, this light alarm will conjure up the sunset in 30 minutes. I really love that alarm clock.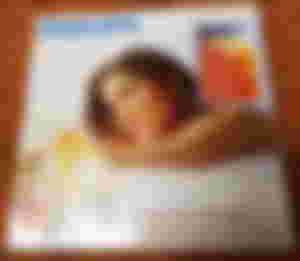 I have enjoyed fishing since childhood and I have always bought my fishing rods myself. I prefer telescopic fishing rods because you fold them to a small size and unfold them again by the water so that you can comfortably throw the bait into the water. I liked smaller rods. It seems to me that they are faster and more comfortable, and they also easily fit in your car. I have one big rod that is more than 3 meters long and I use it mainly for fishing a pike for one small live fish. This year I haven't caught a pike yet because one escaped me when she jumped over the water and shook her head to be free. They can use this trick to regain their freedom. I'm thinking of going fishing so I have to get these rods back in the car. I hope I will not fall into the water because there was rain. :)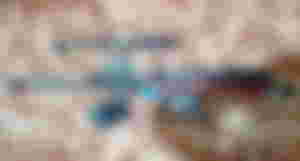 I will be glad if you will write an article about yours 7 things that you like. I will definitely read them. Thank you if you got till here and have a nice day!