The rise of streaming services and the future of television | Part-2
Article Number- 04
At first I like to start with this words to all of you which is "Sorry" . I was in weekend in yesterday. For that reason I can not publish my part-2 of that article. I want to say Sorry one more time and like to say Yes I really missed all of you. Hope Part-2 will be the ending of the below title of that article.
The rise of streaming services and the future of television | Part-2
Hope all of you guys enjoy this article and share your opinion about do you trust Television will be no more in future. Lots of evolution we can get each day and streaming services is not out of that boundary. Steaming services make easy to get entertainment better than Television. But if you like to know my opinion, than I like to say "I will miss television". Because it was my first journey to get entertainment. Let's start....
House of Cards: The Beginning of a New Era The most important decision in the history of Netflix came in 2011. Netflix was all sorts of things then. All studios are selling their movie and TV series rights to Netflix, which has a monopoly on its own market. Online streaming is becoming another name for Netflix.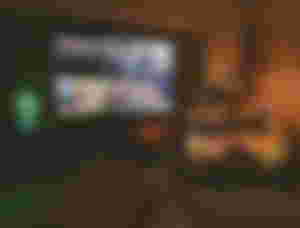 Netflix has taken over the project of the political TV series 'House of Cards' for 100 million. Bringing legendary director David Fincher to the board with a declaration of full creative independence. With that a new era began. Now you may ask, what a difference a House of Cards has made to Netflix, which is rich in hundreds of contents!
The difference is basically the 'basic' bully. Through this 'Netflix Original', Netflix debuted as a producer along with streaming service. Netflix is ​​currently the main source of revenue for these basic content.
Netflix's core revenue (which was 30 billion in 2021) comes from the 8 to 12 monthly fee you pay. So as the number of subscribers increases, so will their income. There is no substitute for good quality basic content to increase or retain subscribers in this competitive market. Why not, viewers will not be able to watch these movies or series on any other platform except Netflix.
Netflix has created series like Arrested Development, Orange is the New Black, Narcos, The Crown and Stranger Things along the way to House of Cards.
The achievements of the House of Cards do not end here. All episodes of the first season of House Cards, released on February 1, 2013, were uploaded simultaneously on Netflix's website. Out of the tradition of releasing one episode per week, Netflix offers viewers the opportunity to watch the entire season in one sitting. Nowadays, this popular practice of watching many episodes or the whole season in one sitting is jokingly called 'Bing Watching'.
Netflix sent two messages via House of Cards. One, the creators will have full freedom on their platform. Two, they can afford to run any big project. David Fincher, Kevin Spacey's series was well received by viewers and critics alike, and other producers and actors began to be inspired to work for Netflix.
The future of television:
Amazon Prime and Hulu debuted almost as contemporaries of Netflix. But their markets and collections were limited. And they have never dared to take the same risk as Netflix. As a result, Netflix's exclusive business continues for some more time. However, seeing the popularity of Netflix from 2015-16, the harakats of the entertainment world became convinced that online streaming is about the future of TV. They realize that if they don't compete enough, the future of television will be just Netflix. At this time, YouTube and Facebook also decided to open their own streaming platform. Netflix's main competitors are Amazon Prime and Hulu. These two organizations decided to increase the budget. All the valuable content is added to their collection.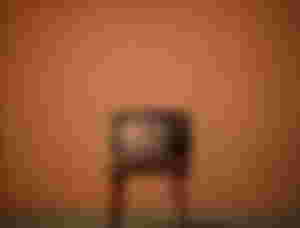 According to the survey, the average American now spends more time and money on streaming services than on TV. Streaming services are slowly taking the place of TV in most countries of the first world, not just the United States. Traditional TV channels are also admitting defeat and opening their own streaming service.
Day by day streaming services are taking better market place from Television. May be in future people will be habitual in streaming services as television before.
Thanks for being with me from Part-1 to Part-2 of this article. I tried to provide some good information what I have about Television and Streaming services. Stay beside me as a well wisher. Take my humble respect and thanks to all readers, subscribers, upvoters, commenters.
Lead Image and other picture source from UnSplash.com