Random Tips for a Safe Drive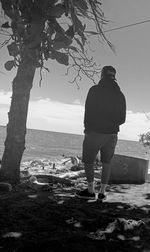 For the information of everyone, I have already shared this blog on Hive. I just decided to share it in here too to spread awareness about road accidents that may happen anytime of the day especially to those who are always on the road.
Technology has become more advance nowadays. Starting from our gadgets, appliances, and even the transportation. We can see nowadays an electric motor and cars that can drive on it's own and doesn't needs gasoline or diesel fuel which is an eco friendly one because it doesn't produce some smokes that are harmful to our health and to nature. Mostly we can only see a usual gasoline and diesel engine here especially in the Philippines. Technology literally has a huge improvement. But due to the advancement of the technology we can't still deny that there still a lot of accidents happens in our sorroundings, mostly about vehicular accidents.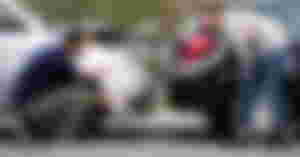 A few weeks ago an accident happened in our neighbor barangay in which the people involved in that accident were all residents in our barangay due to brake malfunctioning which leads to their death. Four people died in that said accident. Two of them were senior citizens while the other two, one of them was the son and the other is a known friend of their son.
Thinking about that accident it enlightens me to be more careful at all times especially that I am driving Monday to Saturday in my work. Not even for myself but for all of us. It gives us the reminder to be more careful whatever we do in our daily lives. Accidents happens all the time and we cannot predict when and where it will come. So we must be careful all the time.
In this blog I will share to everyone especially to those who are always driving a vehicle, some safety measures on how we can avoid from being involve in an accident base in my own perspective and knowledge.
Being a driver is not an easy task, we must consider first the safety of yourself and the safety of the others. If you have no driver's license, you are not qualified and capable to drive a vehicle because you did not undergo a driving lessons and training, you are not trained enough to drive a vehicle. You are only harming yourself and the others. So we must get a license first in order for us to drive.

When you already have a driver's license and allowed to drive a vehicle you must consider also your health and condition. If you are feeling sleepy, tipsy, drunk or experiencing any health problems you better not drive because it will only lead you to an accident.
A lot of accidents happened because of that said reasons, so we must check ourselves first if we are in good and in a right condition to drive a vehicle.
If we happen to feel sleepy during driving, we can rest and take a nap for a while and continue to drive when we dont feel it anymore.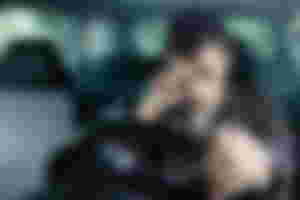 I think some of you knows that I studied Bachelor of Science in Industrial Technology Major in Automotive Technology that I have stated in my Introductory Post. One thing that my instructor tells us that I will never forget before was to check the BLOWBAGETS first before we drive a vehicle. He said that we must check all of that before we go for a ride.
BLOWBAGETS stands for Battery, Lights, Oil, Water, Brake, Air, Gas, Engine, Tires and Self.
If you have all that checked and everything is in good standards and condition, especially the two stated above then you can hop in to your vehicle and drive safely.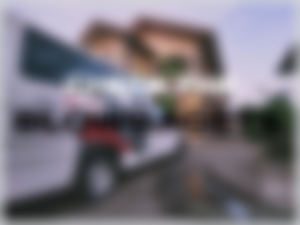 If you are using and driving a motorcycle you must always wear some safety gears especially the helmet. In the Philippines, the LTO always gave us a reminder to always wear our helmets and proper attires like pants and shoes. Helmet is very important during driving because it will serves as your head protection in case of accidents. So wear your helmet always when you drive.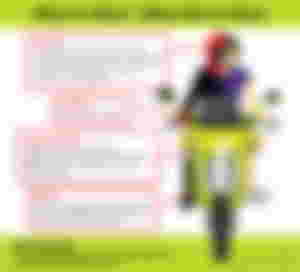 Thinking before we act can also be applied to driving. We must always pay attention to every details especially when you are in the road. Some of the things that I have seen during my almost everyday driving was the "Liko muna bago Tingin", they will turn first before they will look, I mostly seen this scenario to the motorcyclist and that's was very wrong move. "Tingin muna bago Liko", we must look first before we turn our vehicle so that we can see if there's a coming vehicle or not. Don't feel like you own the road, that you can freely do what you want to do. We must not be a reckless driver when driving.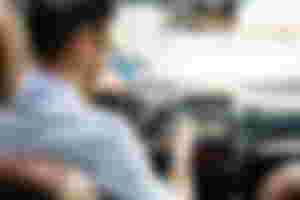 Knowing all that common measures of driving, still the best one is self discipline. It is very necessary for us to apply all the safety measures I have stated above. And at the end of the day our safety is still depends in our own hands. So make sure to take care as always because we have our families and love ones waiting for us to come home safe and sound.
That would be all for this blog. Thank you for reading. Take care always and may God Bless us all.
Lead Image Source: https://hsseworld.com/three-keys-to-driving-safety-prepare-anticipate-and-defend/