Mixed Emotions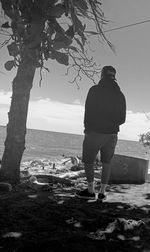 Yesterday morning, my girlfriend told me that she received an email from the Microfinance Institution that she applied for. I can really see that she was very happy that finally the company had contacted her since she was waiting for their response a long time ago. She happily said to me that the company already responded her and she had an online examination to that said company on that day. So I decided not to disturb her so that she can focus on the examination that she had taken. I left our office early and started my work, hoping that she will have a good concentration to answer all those questions.
After I have done all of my work schedules, I went straight home so that I can already rest and also I am excited to call her since we don't have a long conversation earlier that day. She said that the questions was hard because it mainly focuses on Math questions and Abstract. I am very confident that my girlfriend will do a good job, she can do it and pass that examination. After our long conversation we decided to sleep early since I have work and she also said that she has an interview the next day.
Today she had an online interview with some personnels in that company. I hope the interview went well.
I have said in my previous blog that I planned to have a vacation on our province when this year ends, this coming February to be exact. I am very excited to went home because it's been almost a year since the last time I had my vacation there. Aside from that I already missed my girlfriend @renren16 a lot. I am eager to have a bonding with her and to see her face in person since we only saw each other normally at cellphone. I really have a lot of plans to do with her when that time comes but I am kind of sad right now because she will become a busy person when she will be accepted by the company. And I heard from her that maybe she will be assigned to Baybay City or Ormoc City after their probationary trainings. I am disappointed and sad since it was very far from our place. And when my vacation time comes, I think we will not be together since she might be far away and I think my vacation will be a waste since she was also the main reason why I wanted to go home badly. I thought of cancelling my vacation due to that scenario in my head.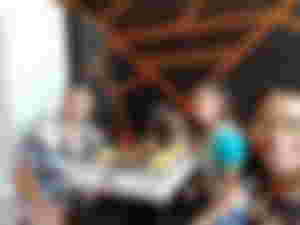 I am happy for her since she don't have any source of income yet aside from her side hustles. It will be a big help for her since she don't want to be a burden to her parents. And I don't want her to think like that, that's why I always lift her up to change her mood and if I have something to help her I will not hesitate to do so since I have a work. But in the other side, I am kind of sad because she will become more busy and I don't want to see her get tired since she always had a headache and a back pain when working. And what makes me more sad is when we don't see each other and have a bonding time with her during my vacation.
Am I going to resign and apply to that same company so that we will be together? Or am I going to not allow her to work and give her a capital to start a business instead? Or maybe putting her in a chain? (I bet you know what I mean) What do you think?
Lead Image Source: https://tenor.com/view/alone-sad-boy-anime-anime-sad-gif-22493885