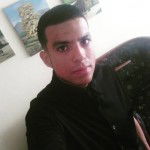 According to the American Industrial Hygienist Assocciation (AIHA), Industrial Hygiene is the "Science and art dedicated to the recognition, evaluation and control of those environmental factors or stresses emanating or caused by the workplace and that can cause disease, destroy health and the well-being or create any significant discomfort among the workers or citizens of a community ".
It is also usually defined as a non-medical prevention technique, which acts against environmental pollutants derived from work, in order to prevent occupational diseases in individuals exposed to them.
To achieve its objective, hygiene bases its actions on:
Recognition of environmental factors that influence the health of workers, based on in-depth knowledge of products (pollutants), work methods, processes and facilities (analysis of working conditions) and the effects they produce on man and his well-being.
Evaluation of risks in the short and long term, through the objectification of the environmental conditions and their comparison with the limit values, necessitating the application of sampling and / or direct measurement techniques and, where appropriate, the analysis of samples in the laboratory , so that most of the exposed jobs do not contract an occupational disease.
Control of the risks based on the data obtained in previous stages, as well as the unsanitary conditions using the appropriate methods to eliminate the causes of risk and reduce the concentrations of the pollutants to limits that are bearable for man. Corrective measures will be given, depending on the case, through action in the focus, route or exposed worker.
Sponsors of Raosubterraneo