City VS Countryside: What would you choose?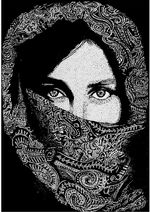 Article # 29
April 25, 2022
Monday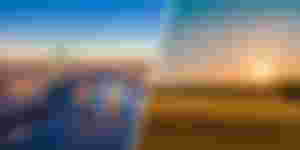 One day when I was challenged by @joydigitalsolutions to participate in "Would you rather" questions, there was this question that caught my attention and I decided to write an article later about that. The question was:
"Would you rather live in a countryside or city?"
Every thing on this planet has its pros and cons. Nothing can be fully evil or good although there certain exceptions to it. I would like to pin point the advantages and disadvantages of both city and countryside in my article and let you know what I would choose.
Honestly speaking I live in city and there is no doubt about it that city life is the life of luxuries. You get to eat all types of cuisines as there are plenty of restaurants. You can have excellent hospitals which have the best well educated doctors to get yourself examined. There are plenty of shops according to your needs in the near vicinity of your house. Many cultural and historical places are built for tourists to come and enlighten themselves with the rich culture of that country. In cities, there are people from diverse backgrounds so you get to interact with different people and by doing so you learn about their culture and taste. 
There is proper sanitation system in cities. As far as, education is concerned there are plenty of options both with respect to educational institutions and courses to be selected. There is a wide range of fields you can opt for and get quality education.
Security system in cities is very efficient, police, other security officers and their staff are always alert and can get you out of trouble anytime. In case of emergencies, you can have ambulances within minutes and they take you to hospitals instantly. There are plenty of sources of transportation and traveling from one place to another is no problem at all.
Despite of all these facilities and luxuries, there are some drawbacks that accompany city life. First of all as you all know that there are plenty of factories and means of transportation like cars, trucks, motorcycles and the smoke they emit is the major cause of air pollution in cities. So you rarely get to breath fresh air. Besides, the heavy influx of rural inhabitants has made the cities quite crowded and chances of employment are also getting reduced.
Countryside is where you can spend a serene life. Away from the hustle bustle of cities. The greenery, the beautiful sunsets and the beautiful sceneries of country side will leave you in aw. One thing that I love the most about the people living in county side is that they are very hospitable. They spend a calm and composed life there. There is no noise of engines, no pollution at least no air pollution. The air is fresh to inhale. People living there enjoy healthy diets due to this it has been indicated by many studies that those living in countryside have longer life spans because of their lifestyle and healthy eating habits. People have hens that lay eggs, and they have other animals like goat and cow for milk. So everything is pure. 
But again, there are some cons associated with this lifestyle as well. Basic needs of life like healthcare facilities, transportation, security, and educational opportunities lack here. It is because of this, people migrate from countryside to cities looking for opportunities. Besides, there are small communities in countryside so you don't get to blend with people from different backgrounds.
As far as I am concerned I will always choose countryside no matter what. Being a nature lover I would always choose those places which reflect peace and serenity. What better way to live your life peacefully than to be with nature? I think simplicity is the best way of living and where can you find it more than countryside. So yes I will always vote for countryside. 
What are your thoughts about it? @Bibijani01 @Laiba1 @Caprius @Amjad_Ali_Waince @Talecharm @Roojoroojay @Bilqees What would you choose?
Images are taken from Google