With winters set to come, it is time when you can carryout more outdoor activities although they are currently affected by Corona.
Deciding this in mind i included an evening stroll in my schedule. Parks are great area for outdoor activity involving children. Lots of area to play and safe from vehicular rush that presents a risk. You can also find a little pure air with some luck. If you have a pet like me, he can accompany you too and they feel specially elated when it happens. When evening time approaches my pet (GR Dog) assumes a forward position towards the door making sure that his friend (me) does not forget him.
We set out for the evening stroll but before major outdoor activities, it is to be made sure that pet has finished his business so we look for desired area and finding it we set him loose. He takes time as if investigating which area will be best ? then after several sniffing rounds finally does the business.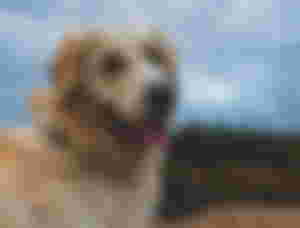 Then we set out towards park in the center of residential area, a single place where i nowadays see that persons from all age group are present. You can find senior citizens trying to maintain health and having their vital discussions like so many huge things they have watched in their lifetime and what has happened to this country politics and what does future look like . They also discuss that new generation has different fulcrums of life as compared to them.
Then you can find heartthrobs couples sitting near bushes, enjoying their quality time. Seeing into each other's eyes as if finding the universe. Ah ! young love what a time that is. I just remembered an old love saying :
You may be nothing for this world.
But you are the world for your lover !
Couples are least bothered about national or society issues they are more concerned where they can go next for quality time.
Then there are progressed couples with newborns, they are teaching the newborn to observe surroundings, seeing other children, interacting with other children if possible. Performing group activities if possible. Here couples spend a time free form daily schedule and chores and discuss private issues which they cannot in a typical Indian joint family Simultaneously ensuring new born is safe.
Then come group of young teenagers. Boys find this time for playing.
They enjoy their time forming groups doing fun. Meanwhile some girls play while some chit chat.
While we are observing everything i meet an old friend, interact with him recollecting old school days. Exchanging how is everything now. Meanwhile it is time to play badminton. But we are three so we play a different version.
It feels refreshing to do so. My pet is enjoying on its own, my friends daughter finds him cute so i ask her " would you like to take him for stroll ?" she looks towards her dad and admits sheepishly YES ! so i let her giving some pointers and area boundary so that limits are ensured.
In evening time a group forms of aunties, all aunties have somehow arranged for four benches to be put together. They all sit in a square and take out their small instruments and start kirtan . If you don't know kirtan is like praising god through singing. Now starts a cacophony which has changed the melancholy ambiance of the park.
All in all it was a good outdoor activity, felt good, interacted with lots of people. Turned my pet into a happy baby. Parks are very good area for breaking monotony in these COVID times.
Ciao ! Ciao!