A star is an outstanding figure among his/her contemporaries, he shines and outshines his colleagues. One of the ways to be a star is being created a star, another way is to have a parent who is a star.
While some people are born as stars, some others are made stars by men. Better still, some others by the use of their skills or gifts and through hardwork, get promoted to become stars.
To shine like the stars 🌟, you need God. The Bible says in Psalms 75:6-7
"For promotion cometh neither from the East, nor from the West, nor from the South. But God is the Judge:he putteth down one, and setteth up another."
You can move God to make you a star🌟 if you seek Him and surrender your life to Him. You can influence your way into stardom if you shun iniquity and love righteousness.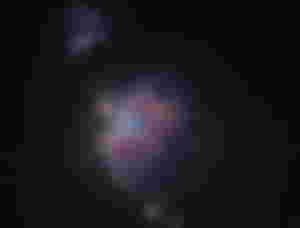 There's the importance of Parental training in order for children to become stars. In other words, parents can make stars out of their children through proper training spiritually, intelligently and morally.
My parents did a good job on me and my siblings, when other children are playing outside, my father would compel us to stay indoors and read our books.
Chilren can also influence their own shining through hardwork. Some children are addicted to computer games instead of reading their books. There are youths who are believing God for breakthrough without hardwork.
They are just wasting their time, because no breakthrough will come to a lazy fellow.
Lastly, children must obtain blessings of their parents by honouring them, just to retain their shine as stars.
Enjoyed this article?
Earn Bitcoin Cash by sharing it!
Explain
...and you will also help the author collect more tips.