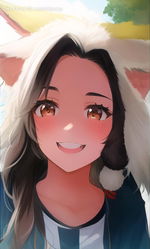 Happy Halloween my lovelies! Today is the day to visit our loved ones who have not been with us for long. The day where we can give our full time and attention to them. It's Undas so I hope everyone is doing great, what I mean is that you successfully do what you want to do in line with the safety protocol. Anyway, if you notice I am no longer consistent on making an article every single day, as I feel demotivated and unproductive, ow gonna admit I feel lazy too in thinking what to write or topic to talk about. I have read this article to one of the writers here and decided to give my opinion and understanding towards this.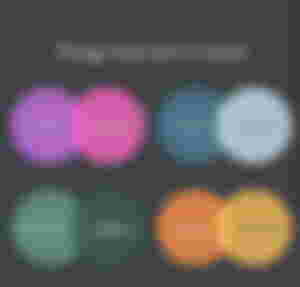 Growth and Mistakes
We can't grow if we can't commit mistakes, I mean through mistakes we grow it makes us into something we never thought we are. The more we fall, the more we understand things. They seem to be twins. Failure is a stepping stone to success. It's these mistakes that make us better people and make us strive to reach our dream goals. Our mistakes tell us what went wrong and how to fix it. Everyone has gone through some of the toughest times in their lives. But at this particular stage, she learned to be bigger and better. Time and experience have proven to be the best teachers. Every mistake or bad decision we make has a life lesson we learn.Time is a way of telling how far you've come. Experience is a way of telling how strong you have become. We must learn from our mistakes. As a result, we create a stronger version of ourselves that is later indestructible. Only from the actual, experiential stages of your life can you learn to judge everything and everyone fairly. Some of us need to fall over the same rock several times before learning that particular lesson. Knowledge is wisdom. Knowledge is everything. The knowledge you possess will help you decide if the current situation is good or bad.
Anxiety and Confidence
A simple way to change your self-esteem is to actually examine the levels of acceptance and rejection you've experienced. We tend to focus on the negative things, such as people saying rude things to us or avoiding us, but we usually focus on the things that we easily overlook. There are more people who care about us. Take a good look at how many people in your life care about you and how many you ignore.Most people accept more than they reject, which should improve their feelings and self-esteem. However, if more people are avoiding you, take a closer look at why and consider making personal changes. Your stress and worries can exhaust others, especially when you are afraid.
Accountability and Self forgiveness
This perspective on forgiveness versus accountability is quite common.It is one that can be used in a variety of situations and is valid.However, in a lot of other situations, this binary perspective of accountability versus forgiveness can actually increase suffering and conflict and support oppressive systems like patriarchy and white supremacy.Those who, like me, are privileged enough to have their voices heard, at least enough of the time to validate this being possible or expected, only view forgiveness as an unfulfilling alternative to accountability.Sometimes, the only way to heal is to forgive.Additionally, it is not at all bad.In fact, forgiveness has a tremendous amount of power.Because of this, the teachings of every religion on the planet relate to one another.Since the beginning of time, people have relied on forgiveness as a means of healing.
Learning and Unlearning
Unlearning, individuals must confront and transcend their previously held beliefs, assumptions, and values in order to transform their practice.In other words, it's a change in who you are.Unlearning what I have learned, or at least being aware of what I have learned since I was an adult so that I don't make unjustified assumptions, is one of the things that I find one of the most difficult as I get older and probably have more experience.
Lead image is taken from Aeon.com
Check out their article too it's worth to read ❤️