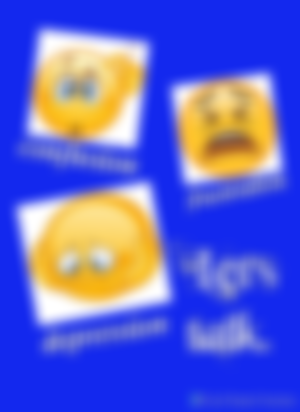 CONFUSION is an uncertainty about what is happening, intended, or required. Confusion is also the state of being bewildered or unclear in ones mind about something.
In Italian confusion is "confusione"

In Indonesian "kebingungan"

In Filipino "pagkalito"

In Hawaiian "hilahila"

In Igbo "mmesa anya"

In Yoruba "iruju"
Stress
Sleep deprivation
Information overlaod
Intoxication or exposure to new situation
Confusion can also be caused by underlying disease condition such as Enlarged lymph node, fever, headache, seizure e.t.c.
1. ACCEPT WHERE YOU ARE
2.TAKE A DEEP BREATH
3.FOCUS ON WHAT YOU KNOW
4.BE PATIENT
Frustration is the feeling of being upset or annoyed as a result of being unable to change or achieve something. Frustration is prevention of the progress, success or fulfillment of something.
In Italian frustration is "frustrazione"

In Indonesian "frustrasi"

In Filipino "pagkabigo"

In Hawaiian "hūnā"

In Igbo "odida mba"

In Yoruba "pinle mi"
Frustration can be Internal and External. Internal can be in form of challenges in fulfilling goals and desires. While External can be in the form of challenges that happens around you.
Frustration originates from the feelings of uncertainty and insecurity which stems from an inability to fulfill needs.And also Frustration is a reaction to stress that you're not able to handle or manage.
1.Talking with someone you trust
2.Talking out loud to yourself
3.Writing about your feelings
4.Recognizing things that you change
5.Making changes to help reduce your anger and frustration.
Depression is a mood disorder that causes a persistent feeling of sadness or loss of interest. Medically called major depressive disorder or clinical depression, it affects how you feel, think and and behave and can lead to a variety of emotional and physical problem.
1.Abuse; physical,sexual or emotional.
2.Certain medications
3.Conflict
4.Death or a loss
5.Genetics
6.Other personal problems
7.Serious illness
FORMS OF DEPRESSION.
1.Major Depression it comes with thoughts of death or suicide .
2.Depression for women influenced by reproductive hormones which are
Perinatal Depression and Premenstrual dysphoric disorder (PMDD).
1.Visualize a happy memory
2.Make plans on good things you want to achieve daily. Don't stay indoors head out and have fun.
3.Take a different view and see things positively
4.Don't take or listen to bad compliments or comments.
5.Find something to look forward to. For instance Plan a party, Book a trip, Buy concerts tickets e.t.c.
Thanks for reading this article let's talk in the comment box.
@princesstj cares 😘💕