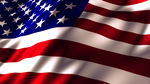 When it comes to the Shiba Inu meme token one thing is abundantly clear. There is quite a lot of widespread excitement about it, and that momentum of excitement only seems to be gaining steam.
But what does that mean? Is the excitement worth anything in the end? Because certainly there has been excitement behind other 'projects' that have died on the vine just as quickly as they showed promise to bear any fruit.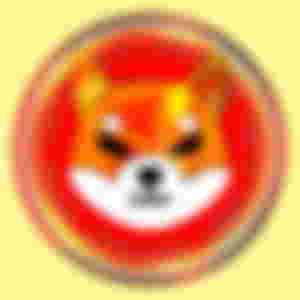 You could say, "Well, this one just feels different." Even if, when you look at the meme token on its surface, it really has no utility. Like most coins you can't spend it anywhere. And just like the Doge it wants to kill, it is nothing more than something people have a deep interest in, and perhaps nothing more.
And yet, despite Doge's uselessness overall as a viable currency, it made many new millionaires, and there are throngs of people who still believe deeply in the coin's long term value.
Consider that the Shiba Inu meme token is all over the news. There are YouTube videos about it all over the place. And it is probably the most talked about crypto on social media as well.
The talk is that soon Robinhood, who's users have petitioned it to include the coin in massive numbers, will soon make it available, and because of Robinhood's reach could send the price of Shiba Inu to the moon, and even to Mars.
One guy on YouTube even said that if this happens, if Robinhood adds the token to their site, we could see Shiba Inu rocket to 20 cents.
I have to tell you I think the guy is smoking something. But who knows what is possible when it comes to any of these things in the cryptoverse? I mean, Doge, which was just meant to be a joke shot up to nearly 80 cents from .002 cents in a very short period of time, creating more wealth than perhaps anything in history has ever done. Even as Doge fell back down and has hovered around 25 cents, many people still made millions of dollars owning it.
The simple answer is that no one knows what value Shiba Inu will have in the near term. Or the long term for that matter. It could be simply today's fad or tomorrow's big money maker.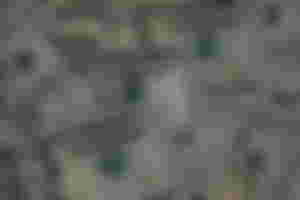 Because there is very little to fundamentally go on in deciding to put any money into this meme token, due diligence really can't apply here. It's a pure gamble. Nothing more than speculation. And so, if one is going to "invest" in Shiba Inu, one needs to do so expecting to lose every single penny they put in and being okay with that possibility 100%.
Do I think it is worth it to put any money into it? Sure. Why not? I look at it this way. Right now I have $120 invested in the meme token. If I go to the casino, I will typically take $200 with me. And when I go I have absolutely no expectation I will walk away with any of my money. I am willing to lose the entire $200 and walk away with nothing more than the entertaining aspect of the possibility of hitting a jackpot.
With no expectation of actually hitting the jackpot either, by the way.
So, right now I am invested $80 shy of what I might normally take to the casino for a little bit of fun and entertainment. I look at Shiba Inu as a similar experience. Maybe I hit the jackpot and the thing goes to the moon and Mars and I walk away with millions of dollars potentially.
Or I simply get the experience of the fun with no money to show for it.
The only thing I can say is that it seems like Shiba Inu has enough interest to at least keep people's attention enough for a long enough time, that even if it never reaches the point of creating new millionaires, can still provide for some very interesting littler jackpots along the way.
I am perfectly okay with continuing to spin the reels and see what happens. Either I win, or I lose, or I break even. While that seems like an entirely idiotic statement, at the end of the day I am not going to put anything into this meme token that I am not entirely comfortable with losing.
I'd love to be able to say one day very soon that Shiba Inu changed my life. But if it does not? Well, at least I can say I had some fun along the way dreaming about it, and dreaming about the possibility of it.
Are Shiba Inu millionaires right around the corner? It is anyone's guess. Because again, looking at the meme token, it should not have any value at all. But also again, the same could be said of Doge even today. But look at where it is at.
Like I often say about playing the lottery, it is almost impossible to win when you look at the odds. But the impossibility becomes absolute only if you don't have a ticket in your hands.
The likelihood is that you still lose even if you play. But you cannot win at all if you don't.