Swirl of a Story
I am not yet ready to be working but I only have few minutes left. I am watching the swirl of steam from my hot cup of morning joe - second cup of coffee. And as I watch, stories of what ifs and should-be and should-have-beens, the steam plays with my thoughts coming from the semi rants of my own after finishing my breakfast.
So might as well earn from these weird thoughts, eh? What better way to do that than cooking up a story. Story that was triggered by that time one person (me) was trying to calm her ego and superego.
So let us pick a random girls' name.
Alex short for Alexanderia.
Let us give her some job to put her on a business trip. The random generator just gave me : Jedi. I do not have the brain cells yet to explore that job so let us give her something else.
Okay I spent too many minutes already trying to come up with any jobs so let us just put her in the spy business. She is an undercover agent. Drug bust? Getting into the cartel to find out their plans?
Nah. Let us leave her be - an undercover agent for a random assignment landing her in a position to be booked at one prestigious hotel in Moundspostwa.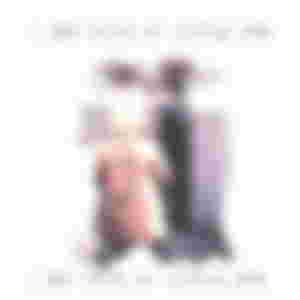 ---
Her excitement never wavered. She noticed. Alex had her first undercover assignment when she started with the bureau some twenty years ago. Two years quick job and small, quicker assignments after that and a lot next. This one may be her last assignment. She will be hanging that badge (or uniform not that she got to use it often anyway) soon. She is looking forward to that year-long summer beach experience in the Caribbean.
What she loves about her job is that accomodations she get covered by the project budget, the travels, etcetera. The hotels she means. There were assignments that led her to be sleeping in the most uncomfortable cots so she is not wishing for that to happen every single time.
She loves most specially was the free breakfast. Buffet most likely.
Unlimited bacon, baby!
So she had that in mind and part of her awakened excitement. Finally another round of belly-filling breakfast with bacon. Repeat. Bacon, baby! She never had an issue with her weight. She is gifted to somehow take calories in and still look like a well-disciplined athlete.
She never got assignments with awesome accomodations since the worldwide commotion that started a pandemic happened. Now that the locals of Moundspostwa is getting back to recovery like the rest of the world, their hotels are up for hundred per cent occupancy with her in that stat.
She was eager to take a look at how this "getting back up" looks like. But she already had a lot of thumb-down items. She fears that once she starts her review of the place, they might as well shut down again. Not that her review will be that powerful but who knows, right?
Or sweet lollipop that all ants get informed to flock and lap on to this new "food" however poisonous it is.
Her wandering brought her to a conclusion that she will not be publishing that review but she might need to talk to the manager to point those out.
Her keen eyes spotted a tiny spot of blood on her bed's comforter. It was super small one would not really make any issue out of it. That is one thumb down. She can brush that off though. It is at the far, corner side almost at the edge.
She looked into her room electric kettle and she knows those white stuff will be floating once the water boils. Thumbs down. That's fine. She will just keep bothering the front desk to request for hot water every hour.
She had a long mental list in her head now. She is willing to write all that off if the breakfast buffet gives her that one thing : bacon. Unlimited bacon.
She readied herself early. Had to do her breakfast on the first tick it opens because she has another breakfast meeting somewhere outside the hotel meeting with the cartel boss. Meetings like those do not have bacon.
She walks towards the reception of the dining area. Hands her stub to the lady in charge. Walks to the buffet table, flops in a mashed potato on her plate, picks two hotdogs, three hash browns, a three spoonfuls of catsup, a sausage, skips the steamed rice, skips the fried rice and skips the soup. Walks to the egg sectjon she requests for a mushroom omelette. Gets her cup of coffee. Walks to an empty table.
She sits down, bites off a hashbrown and looks at her plate again.
No way!
She looks at the buffet table again.
Like some suspense movies, in slow motion, she walks towards the buffet table again. Looks one by one at the trays.
There really is no bacon!
She was in disbelief. She is booked in a some-star hotel. She was all smiles when the front desk oriented her and the words "buffet breakfast" rolled off the receptionist's lips.
She was ready to make a slow-motion dramatic scream of "Noooooooooo!".
But she holds herself back.
Hm. "Getting back up" after two years of close to none clients, the hotel must be in a little shock. She is going to have a real sit down with the manager, alright.
What good is a 4-star and 5-star if the buffet breakfast does not include bacon?
---
Yeah clouds on my coffee swirls up stories in my head.
Story location was taken from a random generator : https://www.name-generator.org.uk
It is amusing toying with Google search and random things. You discover tools that can help you with ideas!
What is your story?
© Pichi28 | #ClubBrokeBCH
All Original Content
Unless specified otherwise...