10,000 steps watching people
..and absorbing random stories. Ofcourse, I am not serious with 10,000 steps. Checking on my watch, it says 4,000 steps. I still have a lot of steps to take but I am taking a bench break and enjoying watching people (also typing this and glancing up every once in a while).
The idea of "10,000 steps" rooted from a challenge plus leisure to myself. Since we are going back to our offices and a little more regular in the months to come, I can and will have the chance to walk 10,000 steps around the park and get some macro on.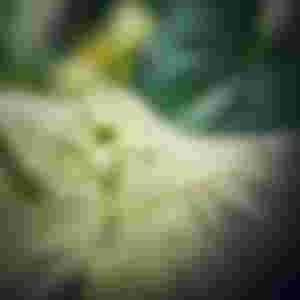 Or sneak a stranger shot.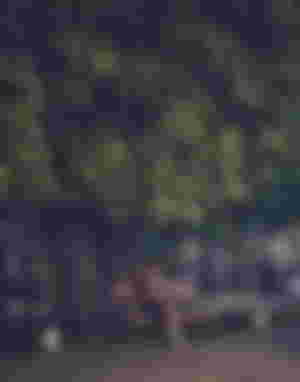 Or any activity for that matter. And call it, "10,000 steps in frames".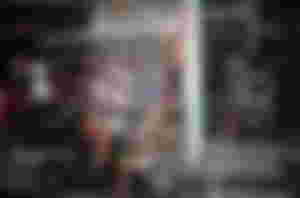 It just so happened that I got hungry. Tummy over losing the calories, yeah? I hunted for ramen and got into the complex where the ramen place is in in time for a live duo - piano and vocals. Whoopee. Supposedly, I am going home after dinner. But stopping and "smelling" the flowers for this one. It is Friday, after all.
Apparently, I am too full to make the 10,000 steps today or tonight. So I am going to take this time for a little music trip care of the live band and their supporting friends who have awesome voices, looking around, getting the feel of this Friday night, looking at each group of friends clustered in their own spots and simply enjoying this some semblance of normalcy.
I passed by the strip where group of friends usually chug their beers or some swig their glasses of wine and it is starting to fill up. So now there are laughters over there.
There is one group in my line of vision practicing their tiktok steps. Lots of laughter in that patch of grass too!
I will put the "10,000 steps in frames" project some other time. But I will not stop capturing whatever is happening right in front of where I am sitting on. They just "land on my lap".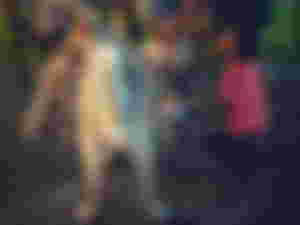 This kid - a little girl- is a fun one. She passed by me once smiled and stared at me. I have my mask on so I just waved at her and said hello. She went away. For a while. Because then she passed by me again this time giving me a light slap on my arm and hid behind the bench I'm on . Haha.
Yeah. Kids think I am a playmate sometimes.
This is quite a friendly Friday. The feel of the surrounding is happy. Chill. Light.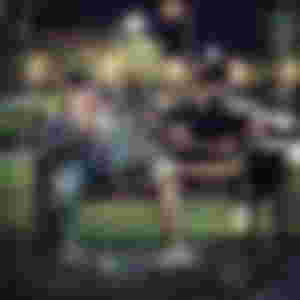 One guest singer just finished singing Norah Jones' Don't Know Why and the band is on a break. It is starting to get chilly in this open area. I hope it does not rain. Else, all these beautiful happenings I am watching will have to pack up and I, too would need to go home.
Hold on. Band is playing their last set. So tata for now. Also gotta go back to maybe walking around..
---
... Just dropping one quick one. I thought of another story. But then this has reached some fit minutes so might as well....
© Pichi28 | #ClubBrokeBCH
All Original Content
Unless specified otherwise...