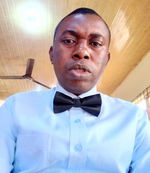 The capacity to control the pressure of life is courage. Matilda was so devastated as she was called several names for not being married. She is the first child of her parents and she has five other siblings, four ladies, and Ben the only guy. After she graduated from University where she studied Mathematics and Statistics, Matilda met Nonso, who had promised they'd get married as soon as the time is set. Worried at her age, Matilda kept pressing it on him to quicken his decision but Nonso still kept promising her.
When she clocked thirty, her immediate younger sister, Theresa brought home her fiancee to meet with her parent as they decided to get married. At this point, Nonso and Matilda had been together in their relationship for six years. As the wedding plans continued, Matilda following the advice of her friends stopped putting pressure on Nonso, waiting for the right time he would make the move. She sent an invitation to him for Theresa's wedding. Still, Nonso did not make any attempt to propose to her despite attending Theresa's wedding, it wasn't like attending the wedding was a requisite for him to propose.
The worse is that since Nonso had not broken the relationship between them, it was difficult for Matilda to get involved in another relationship. Eleven months after Theresa wedded, Dara brought home her fiancee. She is the immediate younger sister to Theresa. She got married four months after. All five sisters of Matilda got married and yet she was awaiting for Nonso. She was thirty-five years when her last female sibling was tying the knot.
Christmas eve of the year Matilda turned thirty-five, Nonso proposed in the church while they attended the hymnal and chronicles of the twelve days of Christmas. After the service, the congregation was celebrating Christmas Eve as they shook hands with one another. Nonso who was waiting secretly at the end of the aisle for Matilda to come by, knelt in front of her, brought a box of silver ring 💍 with an oxblood stud on ot and said to Matilda:
Please, marry me.
This had been the moment she had waited for so long. She had gotten so wearied that Nonso never did. And now, she stood there dumbfounded not knowing what to say. At that moment, she reflected what she had gone through in the hands of her supposed friends and whatnot. Anyways, she can't deny the fact that she love Nonso. Stretching forth her hand, she said:
Yes, I will marry you.
Tears of joy dripped from her eyes, washing off her make-up, the line of the tear made it so glaring. Matilda's mother had prayed and wished that she doesn't become a spinster for life.
Nonso made sure Matilda had the best wedding ever. She went shopping for her wedding dress in Dubai. There she also bought beautiful jewelry in the company of Nonso. From there, the lovebirds traveled to Italy where Nonso shopped for his wedding suit and shoes.
Their wedding was the talk of the town. Do you know what they say about how God saves the best for the last? That's exactly what Matilda had.
At the reception when the toast was to be taken, Nonso's bosom friend, Chuka mounted the podium where he poured out accolades to Matilda who showed the true essence of patience and commitment to a relationship.
This is a toast to a strong woman. The virtuous wife of my dear friend. And wishing you marital bliss as you begin this journey. Cheers!
Matilda shed tears at the words of Chuka when she remembered the times she had to sleep at night after long hours of praying and crying for delay in marriage. All that is in the past now. She is finally married to the man of her dreams.
All is well that ends well.
Never lose hope even if you experience delay in some areas of your life. There is a set time for everyone.