Destiny, The Driver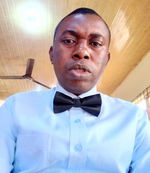 When destiny met with destiny, he devised several means to solve his marital problems. As an average African man and commercial taxi driver, he felt that luck was not on his side. Destiny had been married to Onyinye for sixteen years. It wasn't like she has not borne a child for him. Together they have had six daughters. 
Destiny's pain is that they haven't been able to bear a son. In the Igbo culture, a male child holds more relevance to the female child. And a man who doesn't have a male child is said not to have an heir to continue the family history. 
In the seventeenth year of their marriage, Onyinye conceived again. But Destiny wasn't expecting much from her. He had thought that as usual, she will give birth to another female child.
On one of his journeys to another city to deliver some goods, Destiny met a lady and they fell in love. She is a seamstress but a single mother. The man she was engaged with left her without a reason. Since then,  I man had pleased her until date brought Destiny along. 
After delivering the goods, Destiny came back to meet his new found love, Prisca. She was mature at heart and very accommodating. Prisca gave Destiny a warm welcome and prepared a sumptuous meal for him. Since he would be leaving town the next morning, Destiny passed the night at Prisca's. 
Sleeping in the hands of a new lady as a lover seemed a great pleasure for Destiny. He doesn't want the night to come to an end because Prisca is just the kind of woman he cherished. Perhaps, his wife Onyinye isn't as bad as it were, her only fault is that she could not bear a male child. 
The following morning, after Destiny had settled Prisca financially and promised to keep in contact until he returns back to town in a week's time. Prisca bade farewell as Destiny drove his bus to the park to load and return to the east. 
His family back home were expecting him to be back with many food items as he did before but they met an eye saw. Destiny had returned home empty handed saying that business has not been fair with him. Onyiye and the children accepted it as fate and did not complain. But Destiny's attitude towards his family changed. 
The next time he travelled to the west, he did not return home until after two weeks. Prisca had treated him like a man who just got married and was enjoying honeymoon. Their first daughter Emily,  who as her final class in the secondary school got a scholarship to study in Canada but needed his parents to sign the consent papers but Destiny was not available. 
At some point, the man stopped coming home. No one could reach him. When Emily finally relocated to Canada on scholarship, her father Destiny was not available to accompany her to the airport. It happened so quickly. And Emily was happy she is leaving this mess of a life. She only pitied her mother who is heavy with child and not in the care of their father, her husband. 
On the day of her delivery, she noticed that her water had burst, she just walked herself to the metropolitan maternity ward and gave birth. 
Finally, she got it. It is a make child. Maybe her husband will return home. No one knew when she left home to go to the hospital where she gave birth. 
It been six months since Emily left for Canada. She would send a letter to her mother telling her how beautiful life is in Canada. She had always told her mom to take care herself and her siblings, promising that she will come back to take care of them. 
Onyinye was happy to reply to Emily , her daughter about her newborn brother, his name is Destiny Junior. She named him after his father. She told her daughter that her father  has not come back home since then. 
Destiny Junior grew to be like his father in stature and behaviour. He went to school and was quite brilliant but does not know how to accommodate the girls in his class. Several times, the school authorities have sent him home for being hostile to the girls in his class. 
Destiny returned home after twelve years. His daughters were doing very well with him, Onyinye had moved on without waiting for him to come take care of her and the children. 
He looked tattered and unkempt. He had suffered in the hands of Prisca who drained him of every thing he had. He had to sell off his bus to take care of Prisca and her only child. 
Emily became the breadwinner of the family. She had graduated and started working in Canada and planning to take his sister one after the other to Canada too. 
Destiny learned his lessons the hard way. The girl child he never thought would become relevant and responsible turn out to be the saviour of the family.